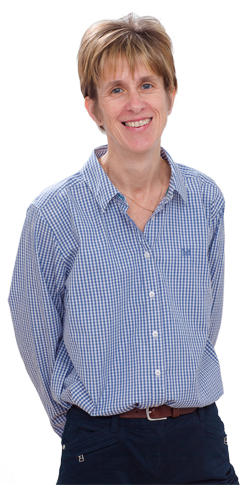 Supported Living and Ageing Well
Published
23 February 2016
|
By
Heidi
I made the following speech at the February 2016 States meeting.
Sir, Being not far short of 400 pages, this is a beast of a document but in my opinion a seminal work.  It covers every aspect of the subject matter BUT,
It is also a sad reflection of  the failure of government over many years to take a strategic approach to our ageing demographic. Instead, we have seen a haphazard build up of services and funding, which is now completely unsustainable.
If there is anyone here who doesn't realise we have a problem, and I can't believe there is, – just go to page 585 and look at the graph – a forecasted doubling of expenditure in 20 years on extra care and benefits.
We just can't continue to do what we have been up to now. It reinforces the conclusions of the BDO work. That is why a transformation of our health and social care system, not just the department,  is critical.
I'll demonstrate that by focusing on just one area that is well covered in this report and something that over the last year I have learnt a lot about, and that is dementia.
Dementia is a cruel, insidious parasitic monster that eats away at a person's essence and soul. It turns the most eloquent and intelligent human being who you have loved all your life into a hollow fractured shell. And what makes it worse is that is does so in the  knowledge of the person being attacked taunting them, frightening them, resulting in anger, frustration and depression. It is relentless, it is merciless in its actions and impacts not only the person unfortunate enough to be afflicted but those they love and who love them.
And because it doesn't happen overnight, but gradually and progressively, the transition from bring the partner, son or daughter to carer happens without those providing that care actually realizing that is what they have become. It starts, perhaps with helping to find a pair of glasses, then it can lead to helping put a coat on, then doing all the cooking, cleaning, washing and ultimately to more personal and intimate help.
At the same time, a carer has to keep track of the myriad of medicines that are prescribed, which is amplified when that person has another condition, which is quite often the case. It is cocktail of drugs that constantly have to rebalanced.  It is not an exact science, so sometimes a change in prescription can completely change someone behavior overnight and the carer has to deal with that. Often alone and not knowing where to turn and with no support or training.
Now, I don't share Deputy Lester Queripel's talent for poetry, although I do enjoy reading it. Poems can clarify issues and get at human realities beyond the jargon. And recently I have been looking at poetry about dementia. One in particular was so powerful that I don't think I'd be able to get through it. However, I did find one that really set out very well the position of the carer and I will read just an extract of it now;
There's no end to the daily grind,
No button which could time rewind,
Each and every effort undermined,
No way out that anyone can find,
Life of carer and caree so entwined,
Yet each in their own way lose their mind,
To our fate we all must be resigned,
It's just the blind leading the blind…
At the CWP conference we hosted at the weekend, in this very chamber, and how fantastic it was seeing every seat occupied by women – certatinly more colourful!, delegates spoke about the value of carers. We has a particular speaker, Dr Tazeem Bahtiia from Kings College London who talked about the need to monetarise the value of carers to the economy. The fact that they are unpaid, means that their value is not taken into account in policy making. In the document, it is estimated that the value to this island of carers is £29m pa. and yet we have no strategy for carers and  indeed the only member of the BIC that does not have one.
We must start doing something now a view shared by Ageing Well in the Bailiwick in their recent letter setting out where they see action is required in the near term.
In terms of dementia specifically, they state that, 'There is a feeling that specialist provision for dementia is stretched and that generalist services are not well-eqiupped to provide good support to people with dementia. Both are areas in which further development would be welcome. Members also lack of continuity and coordination between services.
I'd actually say it is more than a feeling.
They refer to Community care and not being geared up to provide care in a preventative way. I would also say that things continue until something goes wrong.
In terms of respite care – there is a lack of provison and support for carers with a lack of formal respite care options – true
And finally, Information – there is a lot of concern among its members about the lack of comprehensive, accessible information about the range of services and support available to people who may need to use them and about how to navigate the system. I can verify that– I'm Deputy Minister of HSSD and been left not knowing where to turn next.
Now I am all too aware that 12 of the 30 recommendations in this policy letter are directed at HSSD many others will involve HSSD input. With the best will in the world these will not be achievable at once, but some things can and must be done as a matter of priority and, in my view that means co-ordinated and focused support for carers. It does not need a strategy to start making real changes.
Now  this is just one aspect of this incredibly complex but critically important policy letter. And iIt is a shame that it comes at a time when we have so many other highly important matters to consider.
Because The Supported living and ageing well strategy, like the CYPP which we will be debating shortly, have a key part to play in the transformation of our health and oscial services.
And how we support carers go to the heart of HSSD transformation. – co-ordinated care – an integrated service going to the user or carer, not the other way round.  Early intervention and partnership and engagement.
The cases of dementia are expected to double in the next 20 years, and we can therefore assume that the same will be the case for carers.  That is unless we can find a big pot of money at the end of a rainbow and the States does it all. So, we now need to see action not words.
So, this is a hugely important document and one that is long, long overdue, but what really matters is making the vision a reality.
Work has begun in HSSD but it can't do it alone, it will need partnership and engagement within the States and from the third sector and other outside parties. I am confident that with that desire for change and support, it will aftr many years begin to happen and with commitment will be achieved far sooner than currently envisaged.