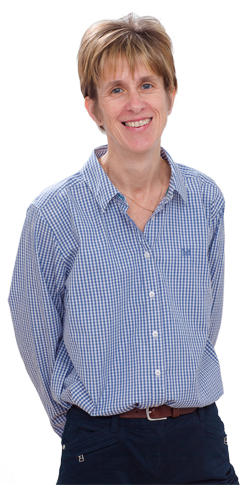 An amendment was placed against the Healthy Weight Strategy by Deputy Hadley to introduce a sugar tax from the beginning of 2017. The Strategy sets out that this will be researched before bringing it in. My speech against the amendment is set out below.
Sir, I do urge members not to support this amendment. The policy letter makes it clear that HSSD, Home and Treasury & Resources will investigate the potential  for administration and implementation of a tax on sugar sweetened beverages.
Why do we say that and not go the full hog and do what Deputy Hadley wants?
Well, for a start, the evidence of the effectiveness is contradictory. Yes Deputy Hadley refers to the Cancer UK and UK Health Forum reports which assert the potential to introduce a sugar tax.
A report published by Christopher Snowden of the Institute of Economic Affairs last month raises considerable doubt on the effectiveness of sugar taxes. From research done ono the impact of said taxes in other jurisdictions, the report concludes that;
demand for sugary drinks, snacks and fatty foods is inelastic.
Consumers respond by switching to cheaper brands of the product or shopping in cheaper shops. This leads to the consumption of inferior goods rather than the consumption of fewer calories.
Taxes on sugary drinks leads consumers to switch to other high claorie drinks such as fruit juice, milk or alcohol.
Taxes on energy dense food and soft drinks take a greater share of income from the poor than the rich, exacerbated by low income consumers being less responsive to price changes than the rich.
and finally and perhaps most pertinent here, no impact on obesity or health outcomes has ever been found.
So, faced with that research are Mebers happy to support the introduction of a sugar tax today?
Sir, as I have made clear more than once in this Assembly, I believe in making evidence based decisions. I know that I'm not the only here either. I can't agree to bring in an indirect tax when its effectiveness is open to question and cant do it on the basis of purely money raising. And on the latter front, we have no idea what could be raised and how much it will cost to administer.
That is why proposition 4 says what it does, that is why we should focu on education and awareness and consider the healthy carrot rather than the stout stick of yet more taxes.
With the creation of an independent body, with the sole purpose of implementing the healthy wieght strategy, it can work.
The strategy to date has hardly been an overwhelming success. More of the same would not represent value for money. We need to engage and partner with others, and that includes in terms of funding. It would be easy saying yes to an extra £250k but we can't keep on clobbering the taxpayer. We have to think directly.
So, for all these reasons, I urge members to reject this amendment.
I made the following speech at the February 2016 States meeting.
Sir, so here we have it, another strategy, but one that has an integral part to play in the transformation of HSSD. As the Plan makes it clear, it is just part, although an incredibly important part, of a wider whole.
Key to this is providing a joined up service to users, in this case the children and young people rather than the current labyrinthine structure of different services that they have to find their way through.
Early intervention is another theme that runs through this plan. Again, a key strand to the overall transformation of our health and social care services.
We all know it makes sense, deal with an issue before it blows up into something that will require more expensive and complicated intervention.
Of course, this is always a difficult approach to take, as the results can take years rather than weeks or months.. BUT that is where a difference will be made. We have seen how short termism through annual targets in the FTP led to tactical savings whereas what was really needed was more strategic transformation.
This is the nub of the problem.
Will the next States and the one after that, hold its nerve as the service goes through its transformation? It isn't going to be a short journey after all and it will not be achievable without the support of other departments, because that is the point. The transformation of the health and social care service is part, a huge part, of the overall public service reform.
This Plan makes that fact very clear. It will not be achievable without partnership and engagement both within and outside the States.
For instance, the Committee for Education, Sport and Culture has a part to play.  It was clear from the report that children wanted more support available in school. That makes perfect sense.
We also have to remember that issues that children face can occur irrespective of their backgrounds. Loneliness, abuse, neglect, concerns over sexual and gender identity can happen irrespective of where a child or young person lives or what their parents or carers do. In fact it can sometimes be harder for children in a very loving family to discuss their issues for fear of causing upset which in turn affects their mental wellbeing. That's why schools have a major part to play.
But we do know that for some children, their life story could be written before they are born. They may be few in number, but the amount of time and resources expended on them and their families is disproportionate to the wider population. On social workers, health workers, police and education services, to name just a few.
That's what makes the  strengthening families initiative so important. But we also need to stop the cycle and that's where the 1001 days programme comes in.
Now I attended the presentation on 1001 days in January last year. It was absolutely fascinating and what made it compelling for me was the science behind it. How a childs brain development can be directly affected by various influences on it from conception to 2 years old. The groundwork for good citizenship occurs in the first 1001 days. A society which delivers this for its children creates a strong foundation for almost every aspect of its future. A society which fails to deliver it generates enormous problems for the future in terms of social disruption, inequality, mental and physical health problems, and cost. The programme seeks to ensure that happens.
All sounds great, but The States can't do it itself and it can't do it without funding. How do we do it without cutting services elsewhere or raising taxes, neither of which hold much appeal after 5 years of FTP. The use of social finance, or ethical investing, could really make a big difference here
Ethical investing already exists here. Some members here like me may put money towards micr-finance initiatives like Kiva that help entrepreneurs in the developing world. Social finance is very similar, but on a larger scale and directly benefiting the Guernsey community. Investors only get a return, if the desired outcomes are met. Of course it means detailed planning to get parameters right, setting out responsibilities and putting reporting structures in place, but we aren't reinventing the wheel here and based on experiences elsewhere, this could be  the right solution for what we are trying to achieve.
So, where are we now? As with SLAWS, HSSD has not been put everything on hold to awit the strategy.
Well,  it was clear from the Children's Diagnostic undertaken just after the Board took office that we could not afford to wait for this strategy to come here today. We really couldn't. It made stark reading which made it clear we were failing our most vulnerable children.
Work has already begun with a prototype MASH, or Multi-Agency Support Hub. It is already making a difference but we now need to take it to the next level. We need to bring in the strengthening families scheme and 1001 day programme in as soon as we can. If we don't the intergenerational transmission of disadvantage, inequality, dysfunction and child maltreatment will continue.
And  through partnership and engagement this is an area we can make a difference.
So, there we have it, the CYPP reflects the wider transformation through integrated services, early intervention, thinking differently in terms of funding and partnership and engagement. It all looks great on paper and we are seeing it begin to look great in action. But we now need to raise our game and do so now.
I made the following speech at the February 2016 States meeting.
Sir, Being not far short of 400 pages, this is a beast of a document but in my opinion a seminal work.  It covers every aspect of the subject matter BUT,
It is also a sad reflection of  the failure of government over many years to take a strategic approach to our ageing demographic. Instead, we have seen a haphazard build up of services and funding, which is now completely unsustainable.
If there is anyone here who doesn't realise we have a problem, and I can't believe there is, – just go to page 585 and look at the graph – a forecasted doubling of expenditure in 20 years on extra care and benefits.
We just can't continue to do what we have been up to now. It reinforces the conclusions of the BDO work. That is why a transformation of our health and social care system, not just the department,  is critical.
I'll demonstrate that by focusing on just one area that is well covered in this report and something that over the last year I have learnt a lot about, and that is dementia.
Dementia is a cruel, insidious parasitic monster that eats away at a person's essence and soul. It turns the most eloquent and intelligent human being who you have loved all your life into a hollow fractured shell. And what makes it worse is that is does so in the  knowledge of the person being attacked taunting them, frightening them, resulting in anger, frustration and depression. It is relentless, it is merciless in its actions and impacts not only the person unfortunate enough to be afflicted but those they love and who love them.
And because it doesn't happen overnight, but gradually and progressively, the transition from bring the partner, son or daughter to carer happens without those providing that care actually realizing that is what they have become. It starts, perhaps with helping to find a pair of glasses, then it can lead to helping put a coat on, then doing all the cooking, cleaning, washing and ultimately to more personal and intimate help.
At the same time, a carer has to keep track of the myriad of medicines that are prescribed, which is amplified when that person has another condition, which is quite often the case. It is cocktail of drugs that constantly have to rebalanced.  It is not an exact science, so sometimes a change in prescription can completely change someone behavior overnight and the carer has to deal with that. Often alone and not knowing where to turn and with no support or training.
Now, I don't share Deputy Lester Queripel's talent for poetry, although I do enjoy reading it. Poems can clarify issues and get at human realities beyond the jargon. And recently I have been looking at poetry about dementia. One in particular was so powerful that I don't think I'd be able to get through it. However, I did find one that really set out very well the position of the carer and I will read just an extract of it now;
There's no end to the daily grind,
No button which could time rewind,
Each and every effort undermined,
No way out that anyone can find,
Life of carer and caree so entwined,
Yet each in their own way lose their mind,
To our fate we all must be resigned,
It's just the blind leading the blind…
At the CWP conference we hosted at the weekend, in this very chamber, and how fantastic it was seeing every seat occupied by women – certatinly more colourful!, delegates spoke about the value of carers. We has a particular speaker, Dr Tazeem Bahtiia from Kings College London who talked about the need to monetarise the value of carers to the economy. The fact that they are unpaid, means that their value is not taken into account in policy making. In the document, it is estimated that the value to this island of carers is £29m pa. and yet we have no strategy for carers and  indeed the only member of the BIC that does not have one.
We must start doing something now a view shared by Ageing Well in the Bailiwick in their recent letter setting out where they see action is required in the near term.
In terms of dementia specifically, they state that, 'There is a feeling that specialist provision for dementia is stretched and that generalist services are not well-eqiupped to provide good support to people with dementia. Both are areas in which further development would be welcome. Members also lack of continuity and coordination between services.
I'd actually say it is more than a feeling.
They refer to Community care and not being geared up to provide care in a preventative way. I would also say that things continue until something goes wrong.
In terms of respite care – there is a lack of provison and support for carers with a lack of formal respite care options – true
And finally, Information – there is a lot of concern among its members about the lack of comprehensive, accessible information about the range of services and support available to people who may need to use them and about how to navigate the system. I can verify that– I'm Deputy Minister of HSSD and been left not knowing where to turn next.
Now I am all too aware that 12 of the 30 recommendations in this policy letter are directed at HSSD many others will involve HSSD input. With the best will in the world these will not be achievable at once, but some things can and must be done as a matter of priority and, in my view that means co-ordinated and focused support for carers. It does not need a strategy to start making real changes.
Now  this is just one aspect of this incredibly complex but critically important policy letter. And iIt is a shame that it comes at a time when we have so many other highly important matters to consider.
Because The Supported living and ageing well strategy, like the CYPP which we will be debating shortly, have a key part to play in the transformation of our health and oscial services.
And how we support carers go to the heart of HSSD transformation. – co-ordinated care – an integrated service going to the user or carer, not the other way round.  Early intervention and partnership and engagement.
The cases of dementia are expected to double in the next 20 years, and we can therefore assume that the same will be the case for carers.  That is unless we can find a big pot of money at the end of a rainbow and the States does it all. So, we now need to see action not words.
So, this is a hugely important document and one that is long, long overdue, but what really matters is making the vision a reality.
Work has begun in HSSD but it can't do it alone, it will need partnership and engagement within the States and from the third sector and other outside parties. I am confident that with that desire for change and support, it will aftr many years begin to happen and with commitment will be achieved far sooner than currently envisaged.
HSSD presented a policy letter to the States in July 2015, requesting funding for 3 areas: work required following the Nursing and Midwifery Council's Extraordinary review, recruitment and retention and finally children's services. The NMC review arose following the very sad death of a baby in 2014 and concluded there were significant failings that gave serious cause of concern for patient safety. A series of recommendations were set out and the NMC made it clear that they would be monitoring progress over the next 12 months. Recruitment and retention relates to problems experienced not only on Guernsey but worldwide, in relation to the recruitment of nurses. The CEO of the States of Guernsey set up a taskforce to address the issue and a series of recommendations were provided for consideration by the Board. A review of children's services, commissioned by the Board earlier in the year made it clear that there were major weaknesses that needed to be addressed and that, were Ofsted to review the service it would likely to give a 'no assurance' report.
The Board came to the States requesting £3.4m with reduced funding for later years. However, this was not about throwing money at a problem. The funding is needed to help towards the transformation of our health and social care services. This is no easy job and requires setting of key objectives and prioritisation if it is to be achieved. This is what I elaborated on in my speech during the debate.
The policy letter was approved by the States.
Sir,
I believe the report makes it clear the challenges that face HSSD at this present moment in time. Let me rephrase that, this report gives a high level picture of the challenges that face HSSD at this time.
It is fair to say that a lot needs doing, but it is not possible to do everything at once. The setting of key objectives and prioritisation has been and continues to be essential. With that comes a need for discipline.
A scattergun approach to issues goes contrary to what we are aiming to do for the short, medium and long term transformation of HSSD. That does not mean that this should prevent early identification and mitigation of safety issues. Patient safety is paramount and whenever this has been raised as a concern it has been investigated.
A disjointed approach whereby work is done based on who shouts the loudest is not acceptable and will only makes matters worse, rather than better. That has been frustrating for each and every member of the Board, of course it has, but if any positive change is going to happen it is essential we remain focused.
I would also like to thanks our 2 non-States members, Dr Alex Christou and Mr Roger Allsopp for their contributions which have been knowledgeable, reasoned and measured over the last 9 months.
Those members who attended the presentation given by our Chief Officer earlier this year will be aware of the integrated programme of reform that has been developed for HSSD. A programme that focuses on doing the right thing for those we serve, in the right way, to achieve the right outcomes and deliver the right organisation.
The aim, of course, is better outcomes for service users, staff, taxpayers and the States of Guernsey as a whole.
The funding requests today related to children's services, the workforce and secondary healthcare represent just 3 of those programmes.
The Costing, Benchmarking and Prioritisation exercise has been invaluable. It is not about cost cutting but transformation. For the first time we have real information with which we can make evidence-based decisions, in the short, medium and long term. But it is not going to be something that can be achieved overnight, as the Minister pointed out yesterday in response to Deputy Bebb. Neither can it be done without some upfront investment. How we manage that is for another day but what we are requesting today is the start of a journey.
I didn't agree to join the HSSD Board lightly as the Minister I'm sure will attest to. It did take some persuasion.  I knew it was going to be a difficult job and it has certatinly proven to be so, in more ways than one. There is so much to do but already the Department has come a long way and for that a huge thanks must go to all those staff, within and across Departments who have already made a positive difference in what have been difficult circumstances.
This report was criticised by the Minister of HSSD as being neutral when;
"It should pioneer, inform and shape the core a reas of health and social care strategy within our Bailiwick, especially bearing in mind the mounting pressures our Island faces in terms of emerging healthcare needs, plus the ageing demographic, where we want people to age well in our Island."
I totally agree with this statement. I responded to comments made by a previous HSSD Minister, Deputy Hunter Adam.
Sir, I was very surprised by Deputy Adam's comments about priority setting. As a Member of the Treasury & Resources Board he should be well aware of the benchmarking process currently being undertaken jointly by HSSD and T&R, and a major aspect of this is a prioritisation exercise, a process which has already begun and in which, by the way, the Medical Officer of Health has been involved.
Deputy Adam is correct that prevention is only one of the criteria that need to be used to be
able to prioritise effectively. It also includes safeguarding, urgent and crisis response, early
intervention – to name just three others. That process has begun, as I say, and we are considering various criteria and how to prioritise. I query Deputy Adam's comments that we cannot compare with other islands. Well, we should. The point is to compare our own costs to similar jurisdictions, whatever their delivery structure is.
How else can we determine whether we are delivering services in the most effective way unless we do?
And finally, the Medical Officer of Health mentions the importance of public engagement.
Well, Members may recall that in the Personal Tax and Benefits Review I mentioned the HSSD Board's desire to do just that later this year.
Finally, I need to respond to Deputy Adam's comment that he would have expected a fuller
response from the Board in the covering Report, and I would just like to say that we were given only a few days in which to read it and comment; so that might explain the brevity, but it does not mean that we have not taken it seriously.