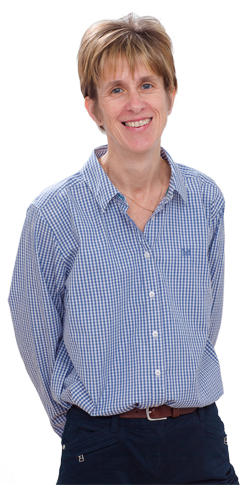 Employment, Social Security
The issue of equal pay for work of equal pay has been longstanding and not addressed by successive governments to the extent that dealing with it now will come at considerable cost. Deputy Le Clerc and myself sought to lay an amendment to the 2020 budget changing the wording used by Policy & Resources Committee to ensure that greater assurance was given that this would finally be addressed. After discussion with that Committee, we agreed to an amendment that would do that. My speech on the amendment is set out below.
Sir, I thank Policy & Resources for listening to Deputy Le Clerc and myself in order that we could arrive at an amendment with which we are both happy.
I actually have some sympathy for Policy & Resources. The issue of fair and equal pay is not new. Previous administrations over decades have failed to grasp the nettle and address the inequality in pay scales.
The problem now is that the inequality between various public sector workers, and not exclusively those under Agenda for Change, has grown such that it is likely to come with a large price tag and will take quite detailed planning and a number of years to put right.
But, something has to be done. The current situation is not sustainable and is actually costing us money. We have people leaving hard to recruit areas and taking up other better paid public sector roles which require less qualifications, we have agency staff who would like to become permanent staff but can't afford to.
The problem is assurances have been given in the past but nothing has been done. That is not the case now with the Royles review in respect of Agenda for Change which came out of the Partnership of Purpose policy letter and the wider work by Kojima that has been commissioned mapping and benchmarking terms and conditions across the States. That is certainly a step in the right direction. But that is only part of what needs doing. I was pleased that Policy & Resources agreed to put in a proposition with respect to equal pay but was disappointed with how it was worded.
'To endorse the intention', which seems to preface a number of propositions this year, just did not seem enough and it concerned us that we may end up not having a debate before the end of this term. I am pleased that P&R have agreed to this more robust wording. I suppose the only issue I have with the amendment in front of us now is the 'if appropriate' which begs the question when would a timeline not be appropriate in respect of fair and equal pay. However, I am happy to live with it in the spirit of cooperation and think it better than the original proposition and would ask all members to approve it.

I made this speech in this debate on non-contributory benefits.
I do welcome this amendment as I do the increases in benefits limitation. When we approved the benefits changes it was sold partly on the fact that it would bring more people into income support, which would mean they would benefit from medical support.
And that's incredibly important. Income is a social determinant of health. The 2013 Healthy Lifestyle Survey found that, while 80% of respondents reported their general health as good or very good, the proportion of adults rating their health as very good was associated with higher income and younger age. The Survey demonstrated some significant inequalities locally, including:
26% of people who rented their homes smoked compared to 8% who owned their homes. 25% of people in low income households smoked compared to 3% in high income households;
In respect of alcohol use, adults from the lowest income category had both the highest level of abstinence (33%), and the highest levels of higher risk drinking (8%) and possible dependence (2%); and
24% of adults living in low income households had low mental wellbeing compared with 12.1% of those in higher income households. The proportion of adults with low mental wellbeing was higher among those living in States' Housing or Guernsey Housing Association's rental properties than those with other living arrangements.
But what is proposed isn't sufficient in isolation and broader action, through joined up working in support of the Partnership of Purpose is needed to address these health inequalities rather than simply responding to the result of ill health.
I hear Deputy Roffey's comments regarding possible solutions but would caution ESS spending a lot of time coming up with alternatives when, as I said in the earlier debate, HSC is looking at a fundamentally different model. I'm not sure whether Deputy Fallaize was listening to what I said in that debate to be honest.
And on that front I don't think this will impact on the work that we are doing.
As such, and at this stage, I believe this amendment make sense and will be supporting it.
This is also why it is important to increase the benefits limitation on 224 families and 721 children and the benefits of short term measures and plans to prepare a further policy Letter on the bedding in of the Income Support Scheme and matters which have not been considered such as the personal allowances for those in receipt of care. It would be good if specific reference to health in all policies was mentioned as part of this work and consideration.

I made this speech in the debate on the annual report of the contributory benefit scheme.
I'd just like to pick up on the aspects that overlap the mandate of HSC and in particular the resolutions arising from our Partnership of Purpose policy letter.
As acknowledged in this report, the current funding structure for health is complex and not conducive to timely or consistent decision making. Indeed, I think this has been evident just in trying to disentangle what is actually in place now.
But, I believe it will make a significant difference and enable us to really push on making transformational change. I should point out that this is in no way a criticism of ESS. Far from it. Whilst some may believe there is a silo mentality in the States, this is certainly not the case between our 2 Committees which I am sure Deputy Le Clerc would agree. The success of the under 21 free contraception, being a case in point.
But, the various structures put in place date from another era, with everything based in legislation meaning there is limited flexibility and barriers to keeping up with changes in health and care, an area of constant innovation and change. Just looking at this month's agenda with 4 amendment regulations to Health Benefits provides a good indicator of the problem we face. Reducing bureaucratic structures means we can more easily ensure we target health and care where it is needed and when it is needed.
I therefore welcome the transfer of policy and operational control for services funded through the GHSF.
Just responding to Deputy de Lisle and the £12 and £6 grant, as part of the Partnership of Purpose, approved by this Assembly, HSC is currently reviewing the funding of primary care and we expect to be able to report on this earlier next year. However, we need to think differently from just increasing grants which will do nothing to solve the underlying problems of what is a demand led system with no conditions around the grant that is paid to the primary care practices. The primary care model will have to change if we are to ensure greater equity of access and greater focus on prevention and early intervention to name but 2 but at the same time not destroy all that is good about the care received at the primary level.
Now, whilst the fund restructuring is welcome from an administrative point of view, more fundamental is the need to determine how we fund health and care in the future. I'm not going to talk at length about that here, it is a debate to be had in the budget, or as part of the debate on the requete laid by Deputy Roffey later this year.
On the latter point I think it is worth just noting paragraphs 6.4 to 6.7 on the pharmaceutical service which clearly demonstrate the benefit of controlling entry on the prescribing list and the pragmatic use of generic alternatives. It's also worth noting the joint working that has happened to amalgamate the bodies who advise on prescription matters which should cut down bureaucracy and simplify decision making.
But on the issue of future funding, we are living in cloud cuckoo land if we believe that greater efficiencies are going to be enough to keep the health and care budget within the fiscal rules of no real terms increase in expenditure. We are finding new ways of working every day and avoiding future costs by doing so. However, this will not prevent future cost increases arising from growing demand. This policy letter mentions new consultant posts – a third oncologist and second gastroenterologist, both directly linked to our ageing population. On the back of these appointments our general revenue budget submission includes the nursing support for those additional consultants. In addition, we expect that we will need to appoint additional anaesthetists in the near future.
So, it is disappointing that little if any progress has been made on reviewing future funding. We can't fiddle around with various pots for much longer to make out things are fine. As I say, more on that in the budget debate. In the meantime, I welcome the report from ESS and the support they have given HSC over the last year.

I made the following speech in debate and focused on health and social care.
Sir, I will focus on a couple of aspects related to health and social care. As members will be aware and as President of P&R and myself mentioned during the budget debate, significant funding for H&SC for Guernsey and Alderney comes from ESS, both through GHS and LTCF.
The LTCF funding is not sustainable and, with an ageing population, the restriction in the funding ie for support in residential or nursing care homes needs reform. I'm not going to go into great detail on that now as it is clearly set out in the Supported Living and Ageing Well Strategy. However, I have to say that, from a CHSC perspective, this is an area that needs to be given priority.
The fact that funding is not available to support people in their own homes but rather serves to delay discharges from hospital until suitable care home beds are found is a significant issue, as is the fact people can wait until they get a space at their home of choice, rather than where a bed is available. This has direct knock on effects on the general revenue budget of Health and Social Care. Not only is it costly keeping people in hospital, but health outcomes are affected by the longer people stay in hospital. We need to restructure the LTCF to enable funding for care in the community, which supports the findings and recommendations in SLAWS.
Moving onto the GHSF. I would refer to paragraph 2.2.11. Whilst the policy letter states that the current contribution rate is adequate to ensure break even through the projection period, there is a projected increase in the break-even rate in the early years due to an increase in consultants at the end of 2014. 3 scenarios are given with 45, 50 and 55 consultants from 2017. The problem is the number of consultants never has remained the same year on year. When the contract began there were 19. Now there are 46 authorised posts for which the States pay £382k each. The fact is we can't continue with the model we have, something Geoffrey Wood made clear the other week. That is why it is crucial that the model of secondary healthcare has to change and why any new contract has to enable that change to happen.
In relation to medical grants, it is apparent that the £12 grant for GPs and £6 for practice nurses no longer serve the purpose for which they were intended. Such universal benefits are not targeting resources where they are needed. We need to think differently in how we address access to primary health care to help improve outcomes and facilitate prevention and early intervention.
Finally, on a positive note, members may be aware that HSC has been piloting video-teleconferencing to enable remote consultations for the people of Alderney. It has been estimated that up to half of consultations could be undertaken remotely. It is hoped that this can be expanded to Southampton which should help reduce the travel costs to the States that are charged through the Health Service Fund.
A major policy letter that hit the meeting of the States was that produced by SWBIC. Here is my speech.
Sir, This is a good report. It is well-balanced, which I think reflects the diverse make up of that Committee, which I mean in a positive way. I would just like to comment on one aspect of the report and that is in relation to the implications of moving people from rent rebate to supplementary benefit.
On page 1956, paragraph 161 it states that the proposed unification of the system will potentially bring an additional 930 households, comprising 2,275 individuals, into scope of free medical and para-medical cover.
Now, I don't want Members to think I believe that wrong. Quite the contrary. The report published a year ago by CICRA on the primary healthcare market stated that 50% of those respondents to their consultation has been put off going to the GP because of the cost. We don't want that. All that means is people aren't treated in time which in the end can result in more serious long term conditions and proportionately more expensive treatments.
However, I think it is important that Members are made aware of the impact that this might have on health services, at least in the short term, before things settle down, as we see increased demand arising from referrals from GPs. We don't know the impact at this stage but it is not rocket science that it will result in greater demand.
I had drafted an amendment on this area but decided that, after discussing this with Deputy Le Lievre, that it was sufficient that I just make my concerns known for the record. However, I do believe that the future Committee for Health and Social Care with that of Employment and Social Security will need to keep this under review, possibly at the same time as addressing the recommendations of the CICRA report in relation to charges for GP consultations in general.
Having said that, it makes complete sense to me merging the rent rebates into supplementary benefits. It results in greater transparency and that has to be a good thing. So, finally, I would say well done to SWBIC and hope everyone supports these proposals.
I made the following speech in relation to the Social Security Department's proposals for the changes to social security contributions in October 2014.
Sir, I welcome the fact that any increase in contributions has been delayed by a year and thank SSD for listening to C&E's view on this matter.
I note reference in paragraph 13 that and I quote 'The Department is of the view that the social insurance contribution is just one small part of the cost of running a business locally and a 0.5% increase in the rate of employers' contribution would have no significant bearing on whether or not a company decides to remain in or relocate from Guernsey and indeed whether a company should seek to expand if sufficient business were available.
However, that's all very well but we know that is not the only increased costs being imposed by SOG on local businesses. As we have just seen – above inflation increases in TRP.
Departments need to look at the whole picture before imposing what at first glance may appear small costs to businesses, and individuals for that matter.
Finally, I welcome the initiative to investigate the feasibility of establishing a secondary pension scheme.
I spoke in support of an amendment, which I seconded, to reverse the proposed increase in employer contributions proposed by the Social Security Department to employee contributions at the adjourned October 2013 States meeting. Whilst the amendment was probably a step too far and was defeated, I was delighted that the proposal to increase employer contributions was not supported. The reasons why I was against an increase in employer contributions is given below.
Sir, I declare interest as part owner of a business which is an employer.
Members will note from the Social Security Department's report and may remember from Deputy Langlois' speech that the Board of Commerce and Employment, of which Deputy Queripel and myself are members, do not support the Social Security Department's proposals to increase employer's contributions.
We are concerned that the burden of increased contributions should be borne by employees not the employer. To increase more burden on the cost of employing individuals could be detrimental to the economy  and discourage new business moving to the Island.
And It will be the smaller local businesses, the majority of employers on this Island who will be affected most.  I have been told from a number of local employers that the continuing rise in this tax, which is exactly what it is, will force them to lay off staff. Deputy Green in his speech a couple of weeks ago stated that it would be the lower paid who would suffer most. However, I would say that they may suffer more by the very fact the jobs won't be there.
Members must understand that this tax bears no relation to the profitability of a business, but is just another overhead that has to be paid for.
It does seem ludicrous to me that employers  are being asked to fill a hole in a pension fund. Why are employers being asked to  pay for someone's retirement? Nowhere in the report does it explain why employers have been targeted not employees. The benefits of increasing employee contributions are that the increased costs will be spread amongst a significantly more individuals.  By my calculations the average employer would have an increased annual cost of just under £2,000. This at the same time TRP rates on commercial premises have increased by 5%, which in turn are already much higher than domestic rates. And saying that the self-employed are not being hit by a contribution increase ignores the fact that the small business owner who employs staff will be adversely affected by virtue of the increased employer contributions going out of the business.
Now member may recall that Deputy Green mentioned in his speech that the amount of contributions raised from a 05.% increase in employer contributions would be £300,000 more than from employers.  This was more than I was expecting and following an enquiry with the Department they admit that there was an error in the calculation and the difference would be more in the order of £100,000. I'd like to thank the Department for admitting their mistake and coming back to me so promptly.
However, in reality, this point is irrelevant if we think  about who the employers are we are raising the contributions from. I ask you Members –  who is the largest employer on this Island? Yes, the States of Guernsey. I had worked out from the States accounts that roughly 20% or £1million would be paid by the States of Guernsey as an employer. Since the last meeting I have now had it confirmed that the total paid for 2012 was £930,000. In other words, just under £1 million will simply be a transfer  between 2 reserves – credit one reserve and debit the other.  Take money from general reserve and add it to the Insurance Fund. Hardly the most efficient means of raising additional funds then. And that doesn't include contributions from the trading entities.
No, I believe that, if a half percent on contributions is needed to be raised, which the Social Security Department claim it does, then  it should be on the employees contribution.
Now, we hear from T&R Minister that his Department doesn't believe there should be any increase and, in reality none of us wants to see an increase. Clearly our system of Social Insurance ( or paying our stamp) creates an entitlement and expectation that on reaching retirement age we can stop work and the state will look after us for as long as we live. But it no longer makes sense for individuals and employers to pay into a fund for 40 years and then expect that fund to pay 100% of our living needs for the next 30 or more.
However, there is no alternative proposal at the moment and this amendment will at least create a level playing field before we consider proposals arising from the personal tax, pensions and benefits when it is brought before us for debate. Yes this is a difficult decision, but it makes sense financially for the States of Guernsey and the economy as a whole.
I therefore urge members to support this amendment.