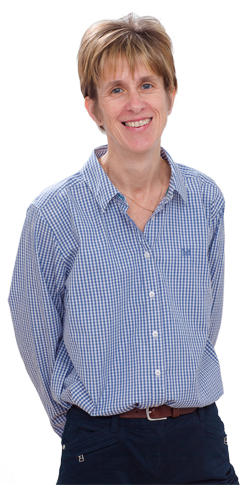 A major policy letter that hit the meeting of the States was that produced by SWBIC. Here is my speech.
Sir, This is a good report. It is well-balanced, which I think reflects the diverse make up of that Committee, which I mean in a positive way. I would just like to comment on one aspect of the report and that is in relation to the implications of moving people from rent rebate to supplementary benefit.
On page 1956, paragraph 161 it states that the proposed unification of the system will potentially bring an additional 930 households, comprising 2,275 individuals, into scope of free medical and para-medical cover.
Now, I don't want Members to think I believe that wrong. Quite the contrary. The report published a year ago by CICRA on the primary healthcare market stated that 50% of those respondents to their consultation has been put off going to the GP because of the cost. We don't want that. All that means is people aren't treated in time which in the end can result in more serious long term conditions and proportionately more expensive treatments.
However, I think it is important that Members are made aware of the impact that this might have on health services, at least in the short term, before things settle down, as we see increased demand arising from referrals from GPs. We don't know the impact at this stage but it is not rocket science that it will result in greater demand.
I had drafted an amendment on this area but decided that, after discussing this with Deputy Le Lievre, that it was sufficient that I just make my concerns known for the record. However, I do believe that the future Committee for Health and Social Care with that of Employment and Social Security will need to keep this under review, possibly at the same time as addressing the recommendations of the CICRA report in relation to charges for GP consultations in general.
Having said that, it makes complete sense to me merging the rent rebates into supplementary benefits. It results in greater transparency and that has to be a good thing. So, finally, I would say well done to SWBIC and hope everyone supports these proposals.
I made the following speech in relation to the Social Security Department's proposals for the changes to social security contributions in October 2014.
Sir, I welcome the fact that any increase in contributions has been delayed by a year and thank SSD for listening to C&E's view on this matter.
I note reference in paragraph 13 that and I quote 'The Department is of the view that the social insurance contribution is just one small part of the cost of running a business locally and a 0.5% increase in the rate of employers' contribution would have no significant bearing on whether or not a company decides to remain in or relocate from Guernsey and indeed whether a company should seek to expand if sufficient business were available.
However, that's all very well but we know that is not the only increased costs being imposed by SOG on local businesses. As we have just seen – above inflation increases in TRP.
Departments need to look at the whole picture before imposing what at first glance may appear small costs to businesses, and individuals for that matter.
Finally, I welcome the initiative to investigate the feasibility of establishing a secondary pension scheme.
I spoke in support of an amendment, which I seconded, to reverse the proposed increase in employer contributions proposed by the Social Security Department to employee contributions at the adjourned October 2013 States meeting. Whilst the amendment was probably a step too far and was defeated, I was delighted that the proposal to increase employer contributions was not supported. The reasons why I was against an increase in employer contributions is given below.
Sir, I declare interest as part owner of a business which is an employer.
Members will note from the Social Security Department's report and may remember from Deputy Langlois' speech that the Board of Commerce and Employment, of which Deputy Queripel and myself are members, do not support the Social Security Department's proposals to increase employer's contributions.
We are concerned that the burden of increased contributions should be borne by employees not the employer. To increase more burden on the cost of employing individuals could be detrimental to the economy  and discourage new business moving to the Island.
And It will be the smaller local businesses, the majority of employers on this Island who will be affected most.  I have been told from a number of local employers that the continuing rise in this tax, which is exactly what it is, will force them to lay off staff. Deputy Green in his speech a couple of weeks ago stated that it would be the lower paid who would suffer most. However, I would say that they may suffer more by the very fact the jobs won't be there.
Members must understand that this tax bears no relation to the profitability of a business, but is just another overhead that has to be paid for.
It does seem ludicrous to me that employers  are being asked to fill a hole in a pension fund. Why are employers being asked to  pay for someone's retirement? Nowhere in the report does it explain why employers have been targeted not employees. The benefits of increasing employee contributions are that the increased costs will be spread amongst a significantly more individuals.  By my calculations the average employer would have an increased annual cost of just under £2,000. This at the same time TRP rates on commercial premises have increased by 5%, which in turn are already much higher than domestic rates. And saying that the self-employed are not being hit by a contribution increase ignores the fact that the small business owner who employs staff will be adversely affected by virtue of the increased employer contributions going out of the business.
Now member may recall that Deputy Green mentioned in his speech that the amount of contributions raised from a 05.% increase in employer contributions would be £300,000 more than from employers.  This was more than I was expecting and following an enquiry with the Department they admit that there was an error in the calculation and the difference would be more in the order of £100,000. I'd like to thank the Department for admitting their mistake and coming back to me so promptly.
However, in reality, this point is irrelevant if we think  about who the employers are we are raising the contributions from. I ask you Members –  who is the largest employer on this Island? Yes, the States of Guernsey. I had worked out from the States accounts that roughly 20% or £1million would be paid by the States of Guernsey as an employer. Since the last meeting I have now had it confirmed that the total paid for 2012 was £930,000. In other words, just under £1 million will simply be a transfer  between 2 reserves – credit one reserve and debit the other.  Take money from general reserve and add it to the Insurance Fund. Hardly the most efficient means of raising additional funds then. And that doesn't include contributions from the trading entities.
No, I believe that, if a half percent on contributions is needed to be raised, which the Social Security Department claim it does, then  it should be on the employees contribution.
Now, we hear from T&R Minister that his Department doesn't believe there should be any increase and, in reality none of us wants to see an increase. Clearly our system of Social Insurance ( or paying our stamp) creates an entitlement and expectation that on reaching retirement age we can stop work and the state will look after us for as long as we live. But it no longer makes sense for individuals and employers to pay into a fund for 40 years and then expect that fund to pay 100% of our living needs for the next 30 or more.
However, there is no alternative proposal at the moment and this amendment will at least create a level playing field before we consider proposals arising from the personal tax, pensions and benefits when it is brought before us for debate. Yes this is a difficult decision, but it makes sense financially for the States of Guernsey and the economy as a whole.
I therefore urge members to support this amendment.