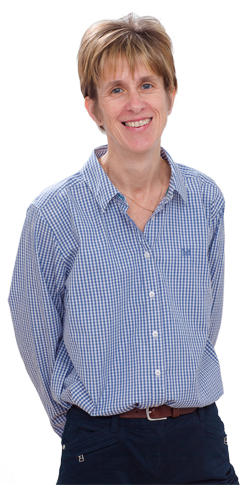 As a former patron of GASP I have worked to prevent the uptake of smoking by children. However, I opposed an amendment laid by Deputy Bebb seeking to ban smoking near public buildings as it was not well drafted. My speech is below.
Sir, I have to say when I first saw it I had some sympathy with this amendment. Reducing the opportunity to be able to smoke helps those who are addicted to it and those who would otherwise suffer passive smoking. However, I don't think it has been properly thought through.
Reference is made to public buildings – what does that mean? Buildings owned by the States, or buildings to which the public has access? Does this mean that you wont be able to smoke outside Smith St post office but could in front of the press shop next door? How far is the curtilage? Will you not be able to smoke on the pavement on the High Street, but could down the middle of the road?
How will it be enforced? Are we have to a policeman walking up and down the Pollet? And how do we deal with tourists, yachtsmen and curise line passengers that visit us? Welcome to Guernsey – here's a fine for smoking in the street? I would like to see Guernsey being smoke free, but we need to take a considered evidence based approach. I believe this amendment is neither.
I made the following speech about the funding of health and social care during the debate on the personal tax and benefits review report.
Sir, I just wish to focus briefly on recommendation 17 and more generally on the comments made about healthcare in this report.
Throughout this report it states that the costs of healthcare will rise. All Members will be aware of the statement made by the HSSD Minister on Tuesday setting out cost pressures for this year – some of which are one-off and others recurring.
The current Board is looking at truly transformational changes to our health and social care model that focuses on patients and the need to do things differently to enable people to live independent lives for as long as possible. This includes increased focus on social and community services and the use of telehealth and telecare.
However, whilst people are staying fitter for longer, and the idea of old is changing,  it is clear that with an aging population, the demands on those services will rise.
With this in mind it is interestingly to read the results of the consultation in 2013 set out in the Appendices, where  45% of respondents stated that they would not accept an increase in taxation to fund all the rising demand for health and long term care in the future with only 35% being in favour.
And respondents were equally split on whether tax funded health and long term care should be reduced and people should pay more themselves.
So, the taxpayer is not willing to provide a blank cheque for our health and social services. Consequently, we are going to have some difficult questions to answer in the near future – what services should we provide, how do we provide them and how much are we willing to pay for them?
The benchmarking review currently being undertaken jointly between T&R and HSSD will be the starting point of this process. But at some point we, and when I say we, I mean all stakeholders on this Island, will need to have a role in deciding what shape our future health and social care model will take. But of course, we don't know what our future model will look like now, or, more importantly in the context of this debate, how much it will cost.
Therefore, given not only the views of taxpayers regarding how much they are willing to contribute, as well as the 28% Cap you have agreed to this week, we need to have an open mind as to other alternative forms of funding  to enable us to provide the health, social and community care that meet's the public's expectations.
I made this speech during the debate on the Drug & Alcohol Strategy.
I will be brief but I would just like to make 2 or 3 comments on what I think is an excellent report.
What did strike me when reading this strategy was how many organisations were and continue to be involved in this area. Clearly there is a need for some rationalisation.  I do welcome the realisation of the need for a multi-agency approach with services organised around the client. From the last 3 months on the board of HSSD all these issues have been apparent.
We need to be more client focussed, not service focussed,
I also recognise the comment made in 5.1.5 where it says 'the tools used to measure treatment outcomes vary within the service'. In fact, in many areas there is no data on outcomes at all.
In order to be evidence informed we need to measure outcomes.
Again, there has been an issue about the resistance to sharing data and I am hopeful that, with the work the Chief Information officer is doing, some perceived problems can be resolved.
I laid an amendment on behalf of the Public Accounts Committee seeking independent scrutiny of the decision to provide £650k to the Health and Social Services Department to complete the EHSCR project. The big guns were against us that day, not wanting to be scrutinised. It is funny that members can often be heard saying that the Public Accounts Committee should review something that doesn't involved them, but when it does, can be very defensive!
Sir,
The Electronic Health and Social Care Records project began in 2006 and since that time there has been no update provided to Members by way of a States report as to how it has been progressing.
The original Billet d'État of December 2006 stated that the cost of purchasing a full EHSCR would be £9.7m over the 10 year life of the contract and that capital costs would be £3.9m, with the balance in terms of maintenance and department's implementation costs, funded from revenue. Members were advised that the revenue costs would be derived from savings, which were estimated would be around £9.65m.
The project board was to be supported by an implementation team drawn from health and social care professionals under the direction of a project manager and supported by the States ICT Director.
The design and implementation stages were due to be completed by 2009 after which the number of staff involved would be reduced to provide ongoing support for the remainder of the contract term.
The project was sold on the basis that it would improve the way clinical care is delivered in Guernsey whilst also yielding much improved health and social care information to support operational management, the quality of clinical services and strategic planning of future health and social care delivery. It was evident at the time that the systems in place were inadequate and out of date and members were advised that there would be financial and non-financial benefits of implementing the system.
HSSD are now requesting a maximum of £650K, or to be more accurate £600k per paragraph 76 and £650k per the proposition,in order to implement the ePrescribing and Children's Information database. I suspect there are few here who would question why these modules are needed. Indeed these could be key to releasing benefits both of a financial and non-financial nature.
However, the Committee is very concerned that this Assembly is being asked to delegate authority to T&R to undertake a project assurance review without any independent scrutiny. Indeed we have issues in terms of the proposals generally in relation to the role of T&R so far as overall scrutiny  is concerned and I will highlight these in general debate, for now I will focus on this particular bid.
Firstly, I would like to thank HSSD members and staff for the presentation that they gave the other week, which was very informative even if it did raise more questions for me that have resulted in this amendment.
So what are the concerns? Well 3 are of a nature relating to the funding itself;
The first it that at the presentation we were advised that GPs records, a stated benefit in the 2006 report would not happen as the GPs did not want to be part of it. Not only does that mean a key deliverable won't be achieved, but that should in theory have been some savings in project implementation costs.
Secondly, the 2006 report stated that the project implementation costs would be derived from revenue, whereas we are now being asked to give delegated authority to T&R to take the funds from Capital.
Thirdly, the project according to the 2006 report allowed for a contingency which was included in a figure of around £1.2m, including, confusingly, hardware costs.
Such concerns prompted my email to the T&R Minister recently and I would like to thank his  Department for their detailed response. However, the comments made to do not allay our concerns. In particular, the fact that it is made clear that the project has clearly gone over budget.
Those more seasoned members of this Assembly will recall the implementation of the Social Security Benefits system which took 8 years to complete from 1998 to 2006. It too resulted in a key deliverable not coming to fruition i.e. it only delivered the benefits system not contributions system. The total cost of the project was calculated at £9.232m against a budget of £6.187m. PwC were commissioned by the then PAC to report on the project and they provided 30 recommendations for similar IT projects the vast majority being applicable States wide. One such recommendation related to the fact that all costs of particular projects should be identified at the start and specifically ring fenced.
Now this project commenced before that report was published and before significant  improvements were made to the project management process and which are set out in the report we are debating today, together with the latest proposals to improve it further. And it is already evident from the T&R Department's response that all costs had not been identified or ring-fenced.
In addition, Members may well be aware of the news from Jersey about a similar project that has gone horribly wrong. My counterpart there is quoted as stating;
It's intention was to digitise and integrate health and social services patient care records but the programme came up short. Moreover, information given to the States Assembly was so poor that States Members may have had little or no idea that the programme came up short.
Does that sound familiar?
The Chair also stated that 2015 would see its HSSD ask for another £12m to finish the job. If and when that request is made, she urged the States, and I quote, 'to satisfy themselves that project management standards have improved before allocating any more public money'.
Now members might say, fine but T&R say they are going to do an assurance review, that will be ok then. The Committee would like to point out that T&R have been intimately involved with this project from the start with a number of political members on the Project Board since 2006, as well as having the States ICT Director on the implementation team, to name just 2. It is for this reason that the PAC believes that there should be independent oversight of the project assurance review.
Usually the Committee only gets involved in projects after they have reached practical completion, through the commissioning of Post Implementation Reviews. Indeed, as I mentioned 3 weeks ago we will be producing a report on capital projects arising from the findings of these reviews since 2010 in the next few months.
However, given the above reasons we believe that there are sufficient warning signs that the Committee should take some involvement now. We also believe that Members should know the outcome of the review. Whilst it is encouraging that HSSD are asking for £650k and are stating that this is all they will need to reach completion, given the department's recent track record in relation to financial management, I do believe we need assurance that this is in fact the case and that they will not be coming back asking for more.
I hope Members see the logic of this amendment. Again, I would say we are not questioning the merits or otherwise of implementing the 2 modules but that this should be done with eyes wide open and with some degree of assurance that what the HSSD says it needs, is in fact the case.
Repeat that the Committee believes that it would add value in two specific ways: firstly through the independent oversight of the project assurance review and secondly, through making Members aware of the outcome that review and our findings.
No, it is not the intention of PAC to 'undertake' the review – we understand that there may be other already established groups within T&R and/or the governance of the Project that will be in a positon to do that.
Rather, PAC should be involved in the scoping of the Review, considering the Report once completed and then making public our findings.
Given the length of this project, the fact that similar projects have not gone to plan, the recent experiences in Jersey and the involvement of T&R throughout the life of the project I believe that independent oversight is essential and hope that Members will support this amendment to enable just that.
The New Year kicked off with a Motion of No Confidence being put forward by Deputy Mike Hadley against the health and Social Services Department. I spoke on behalf of the Public Accounts Committee.  The purpose was not to comment for or against the motion, but to inform Members of the facts from a financial scrutiny point of view.
Sir, I will be speaking on behalf of the Public Accounts Committee.
However, let me make it very clear from the start that, whilst individual members of the Committee may have their own views on the motion of no confidence the Public Accounts Committee has no opinion on the matter.
The Committee considered it necessary, given the context in which the motion of no confidence was proposed, that we comment in relation to the figures provided in relation to bowel cancer screening and the findings from our recent report into HSSD's financial management in so far as it relates to the Motion.
I will firstly focus on the financial information recently provided by HSSD in relation to bowel cancer screening.  The Committee welcomes the publication of the internal report on this topic and notes the Department's acknowledgement that there was an underspend on this budget of £87k in 2012 and £156k in 2013.
Whilst we have had limited time to analyse the information, it is evident to the Committee, that there are questions surrounding both the level of the original budget and actual expenditure.
In October 2011 the States approved, as part of the SSP, a budget of £294k for the first year and then £328k on an on-going basis.  This was based on the business case produced by HSSD. It would be logical to assume that a budget request would be based on the additional costs that would be required to undertake that service.
However, it is clear that not all these costs have been incurred as some elements of the work have been absorbed by existing staff. Whilst it would appear that this has not prevented the service from running, we note the comment that it may have had an effect on workload elsewhere.
However, we do question whether the original budget needed to include the level of pathology costs indicated given that this is a tiny fraction of the annual workload undertaken by the laboratory.
Therefore, we agree with the statement made in the internal evaluation report undertaken by HSSD that the budget allocation included a higher allocation than was actually required, although we don't necessarily agree that this is because of the reduced cohort. The underspend therefore should be seen in this context.
The Committee noted that the initial business case allocated £45k for an IT system from capital expenditure, but that at present it appears that a system to support this screening requirement has not been implemented and this is causing major difficulties for the staff. There appears to be no reason given in the report why this system has yet to be implemented when it would clearly allow staff to make more effective use of their time. It may also reduce the need for additional staff time should numbers screened increase.
In the initial proposal document it states that there would be a tendering process for the full programme to obtain best value for money and that costs obtained from local tenders would be benchmarked against those available from UK providers to ensure value for money is achieved prior to any contract award. It would appear that such a process was not undertaken. It cannot therefore be assumed that we are getting value for money until that review is undertaken.
The Bowel Cancer Screening service is minor in cost terms when compared to the overall HSSD budget, around 0.3% in fact. But, the issues identified merely serve to confirm the Committee's findings in its recent report that financial management in the period reviewed had been weak.
However, the Committee found that financial management was improving.  Indeed, one of our recommendations is that T&R should provide an oversight role with a clear focus on enhanced communication. It is therefore encouraging to see that T&R have assisted HSSD in terms of verifying figures, albeit that it has come with certain caveats.
The PAC report into financial management within HSSD made it clear that matters have not been helped by frequent Board changes and, as such we have recommended that during the transition of Board membership, there is a need to focus on knowledge transfer, specifically with regard to financial matters. The Committee is also of the view that more generally there should be financial expertise on all Boards and such a requirement is imperative for a Department responsible for over £100m of annual expenditure.
This particular issue just emphasises the fact that the States of Guernsey needs to determine and prioritise the services it wishes to provide and decide how these will be delivered in the most sustainable manner for the future. Until we do that we cannot be assured that we are getting value for money from our expenditure on health and social services provision.
The Public Accounts Committee published its report into the financial management at HSSD in January 2014. Media release below. Report can be found Review of HSSD Financial Management
The Public Accounts Committee is releasing its review of HSSD Financial Management. The purpose of the Review was to consider HSSD management of its financial affairs in 2012 and specifically, the circumstances which led to the Minister's statement in the November 2012 States Assembly with regard to HSSD's envisaged £2.5million revenue overspend.
The review examined the management of the allocated revenue budget, the quality of the financial management information produced and the level of financial oversight provided by the Treasury & Resources Department.
It should be noted that a full review of the HSSD financial function has not been undertaken.
The Committee has provided an independent, evidence-based account of circumstances leading to the Minister's statement, taking a considered view of the issues that had been identified.
The Review Panel comprised Deputy Heidi Soulsby (Chair), Deputy Peter Sherbourne and Mrs Gill Morris.
Deputy Soulsby said:
"The Committee has made a number of recommendations that focus on providing an environment where there is a more rigorous financial management function to improve the quality of HSSD's decision making process. The recommendations made by the PAC and a number of complementary reports examining the HSSD Financial function need to be implemented promptly to enable more effective management of HSSD resources.
However, in the current economic climate this won't be enough. Irrespective of the financial management in place, the States of Guernsey needs to determine what services it should be providing and how these will be provided in the most sustainable manner for the future. Until such time, there can be no assurance that we are getting value for money from our health and social services provision".
Below is the speech I made at the May 2013 States' meeting during the debate on the Medical Officer of Health's Annual Report.
Sir,
I would like to follow up what Deputy Bebb brought up yesterday in relation to the availability of information and resources to obtain and analyse it.
One of the things that struck me most about this report, and has been highlighted by the placing of the 4 amendments, is that, bar environmental health statistics and those on births and deaths, there is a distinct lack of quality data available upon which to make strong evidence-based decisions.
In fact,  a quarter of the 29 recommendations actually relate to the need for better information.
There is nothing new here. In 2009, the Welsh Audit Office  noted that "decision making within the States is often…..not supported by an adequate evidential base".
In their report on Developing SAP and Shared services in October 2011, the T&R Department stated that;
Access to high quality, credible information is critical in developing any proposal laid before the States, and delivery of this project will give policy groups, departmental boards and staff significantly improved access to robust data. Not only will the tools available be enhanced but the quality of underlying data will be greatly improved through a combination of data cleansing during implementation and better control of future data entry.
Core Principle 4 – Good governance means taking informed, transparent decisions and managing risk
Report goes on to say that implementation of a truly cross departmental, cross-functional system will provide hugely improved access through simple, intuitive tools to better quality information for all stakeholders. The information provided will be used to underpin critical operational decisions for many years to come and it is essential that this data is robust, credible and readily available.
However, none of this is any good if you don't have the people, not only to extract the data but to analyse it. It's a bit like having the latest ipad but only being able to surf the internet and look at emails. What's the point in having a top of the range IT system costing £8m, if you can't make best use of it? That's not value for money.
Neither are we are leveraging the information we should be able to extract from fit for purpose Income Tax and Social Insurance systems. I would therefore urge Policy Council to consider the need for adequate resources if we are not t
The following is the speech I made in support of Deputy Burford's amendment in relation to helping improve breastfeeding rates in Guernsey.
I'm pleased to support Deputy Burford's amendment and agree with her that, rather than follow targets for breastfeeding, the aim must be to make an informed, supported choice
And the key word for me is choice.
The trouble is women are bombarded with advice from so-called experts,  on what they should and shouldn't do from the moment they get pregnant. Don't drink this, don't eat that, avoid this, make sure you take that which goes beyond general health advice such as not smoking,  keeping fit and eating a balanced diet.
And much of the advice is contradictory, with media headlines such as these that appeared within months of each other in The Times earlier this year.
'Warning, tiny amount of alcohol during pregnancy can harm child's IQ'
'Drinking alcohol occasionally when pregnant does no harm'
Well, let me tell you, when I was 9 months pregnant, felt like a beached whale and had something doing somersaults inside of me, the very occasional  glass of wine was found to have clear medicinal benefits for this mother.
And then, when you do give birth and amazingly the baby is ok despite the fact you didn't take all the advice but used your natural instincts, the guilt trip and contradictory advice continues.
A classic example is about babies sleeping on their backs. We are told  'put your baby on its back to sleep to avoid cot death, BUT at the same time we are advised 'don't let them lie on their backs too long otherwise they will be developmentally delayed and will get a flat skull.'
And then we come to breastfeeding. No one would deny that breast is best. However, the WHO recommendation of exclusive breastfeeding for 6 months should also be considered alongside its other recommendation that babies should be fed on demand.
Just how practicable is that for women who have to, or choose to, go back to work before then. As someone who has been through it myself I'd say it isn't easy. Obviously you can't be there to feed your baby when it demands it and let's just say expressing milk is not for everyone.
I would say that we should be encouraging women to breastfeed for as long as they can, but not to set an artificial date that, for many hard working women is impossible to achieve, especially if they have more than one young child, and just adds to all the other advice that can serve to make them ignore their natural instincts as mothers.
As the journalist Charlotte Philby wrote in the Independent recently, mother's guilt is the heaviest of burdens, and with the constant juggling modern motherhood demands there is plenty to feel bad about without being confronted with a blazing reminder of your imperfections every time you reach for the powdered milk.
I made the following speech during the debate on the HSSD 2020 Vision at the January 2013 States meeting.
Sir, I would firstly like to say how useful I found this report in providing a very clear impression of the challenges facing not only the department, but the States as a whole. Whilst many of the problems are well known to many of us,
Whilst I believe it is right to set a timescale I would question the ability to get such structural changes sorted within 7 years, especially given it has taken 2 years to get to this point. It is made clear in the report that HSSD believes that a truly effective health and social care system can't be created through gradual change and that this will mean considerable work to make sure services are linked financially and contractually.
What is missing here, as was missing at the start of the FTP and that is the absence of any recognition of the importance of the change management process. And, the faster you want to bring a completely new system, the more important that process will be. It will certainly be impossible without the buy-in of every affected organisation internal and external to the States of Guernsey.
I would also like to raise the issue of the States outsourcing work to third party organisations. This has been an issue raised by the Chair of the PAC in the UK, Margaret Hodge. She has voiced serious concerns in the UK about the problems of effective scrutiny where funds are passed to third sector and other external organisations. I would like to echo her concerns and believe there should be a States-wide policy regarding financial reporting requirements placed on organisations as a condition of them receiving public money.
Finally, I would like to advise Members that the Public Accounts Committee will shortly be following up the previous PAC's review into Secondary Healthcare in 2011 to determine actions taken against its recommendations at that time.
I made the following speech in support of Deputy Yvonne Burford's amendment to the 2013 budget at the December 2012 States meeting  to increase tobacco duty by 1%, such funds to be used specifically to fund programmes to prevent people taking up smoking and to help smokers cease smoking.
Firstly Sir I would like to declare my interest in this debate as Patron of GASP, the Guernsey Adolescent Smokefree Project.
I welcome this amendment. In the debate on tobacco licensing last month I requested that the Minister of HSSD confirm that, if he was not able to direct resources on services that prevent young people from smoking, his Department would think laterally as to how it could raise those funds, either through fees or duties to ensure that we do not see a reversal of all the good work that has been done over recent years to reduce the prevalence of smoking in under 18s.
I didn't get any assurance that that would be the case and the Deputy Minister said there was no chance of getting any funding. This is despite the fact the solution is simple and easy to implement.
Members may know that there was a 2011 update report to the Tobacco Strategy for 2009-2013. In  section 11 of that report it states that the HSSD Minister wrote to the T&R Minister requesting tobacco duty increase from RPI+3% to RPI+5% for 2012 and 2013 and that this was accepted and incorporated in the December 2011 budget for 2012. However, both this year and last year the proposed increase was actually RPI+3%. I am still awaiting an answer from HSSD regarding this anomaly. It may well be therefore, that it was always the intention to raise duty by more than that proposed by T&R.
Guernsey has seen great success in reducing the incidence of teenage smoking due, in no small part, to the educational programmes which have been in place over the last 15 years. It seems only right and proper that we raise and ringfence what is a relatively small amount of money to ensure that the educational and other associated programme providers can continue their good work.
Without any States funding GASP will cease to exist. This will be cruelly ironic in this Olympic year when it has played a big role in bringing the Olympics alive in Guernsey, for example GASP organised for 300 youngsters to have pride of place in the Smokebuster fanzone during the Torch Relay, producing the good luck banner for our 3 Olympians –Heather Watson, Karl Hester and Lee Merrien  and producing a booklet 'From Torteval to London: How to become a Guernsey Olympian, written about Lee, who, incidentally, is a GASP Ambassador,
None of the people I know who smoke want to smoke. They all of them started smoking when they were at school. Peer pressure and wanting to look cool amongst your friends are strongest influences on young people and this will always be the case. Whilst there are smokers I have talked to  who have reservations about the efficacy of a licensing regime there hasn't been one I have met who has objected to paying more for a packet of cigarettes if it meant that the extra funds raised would go toward tobacco education and to help protect the health of their children.
I would urge members to support this amendment which is fully aligned to the Future 2020 Vision of promoting, improving and protecting the health and social wellbeing of all.