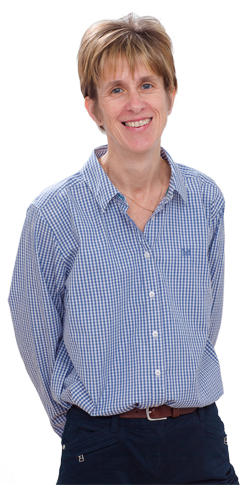 In January 2020 the Committee for Health & Social Care presented its policy letter to the States. We proposed that all NICE drugs, treatments and devices with technology appraisals be phased in over 4 years, with an interim review. Here is the speech I made to open the debate.
Sir,
On behalf of HSC I am delighted to present our findings and recommendations following a review of drugs, treatments and devices. The Committee honoured the direction of the States in publishing its policy letter in time to meet the 2020 Budget, albeit that we are only now debating it. A lot of work was done in a relatively short space of time to get us to where we are today.
Firstly I should like to say that the Committee is very grateful to Solutions for Public Health for an excellent piece of work. Their knowledge and skills were evident at all stages of the process and have enabled us to present proposals based on detailed, impartial and expert evidence. Consultants have had a bad press and in some cases justifiably so – taking our watch, telling us the time and going away with handsome reward, but not in this case. We should also like to thank all those that contributed to the process, fellow members, those with a specific interest, as well as members of the general public. Their views have all been considered in the development of this policy.
Before highlighting the key proposals I think it really is important to say that the current policy which has, to a large extent, been in existence for the last 17 years, has been effective in controlling the rate of increase in health costs over a period of considerable budgetary restraint. Officers have done an excellent job working within this policy and, if they had not done so, health overspends would probably have been much higher and the balance on the Health Service Fund considerably lower. We must not forget that and it is something I will come back to at the end.
Understandably, those arguing for extending the drugs and treatments available do so in terms of fairness. That it is not fair that people in England get access to drugs not available here. However, that is not the only factor that needs to be taken into consideration.
As I said during the debate on Deputy Roffey's requete, Our current policy was designed before the Partnerhsip of Purpose was developed and approved by this Assembly and the Committee as part of that policy letter stated the need to ensure future policy aligns with it and in particular the key aims of fairness, prevention, user-centred care, proportionate governance, a focus on quality and empowered providers and integrated teams. These aims were specifically stated in the terms of reference of the proposed review.
And it is as a result of that review that we believe the current policy has created disparity between the drugs available to patients in England and those available to patients in the Bailiwick, such that the gap is now too large to be acceptable and a change in policy is necessary if this is not to worsen. Indeed, since the review was undertaken an additional 51 TAs have been approved.
A number of members spoke in the last debate about the need for people to have access to what they stated were life-saving drugs. However, it is important to note that many of the drugs and treatments approved by NICE that would become available to Guernsey and Alderney residents are life extending rather than curative treatments. As such, they can't be considered life-saving although some of the newer treatments do have the effect of reducing often uncomfortable side effects and enable patients to maintain a greater quality of life during treatment than some of the existing treatment pathways and are expected to be one of the major benefits of adopting NICE TAs.
In summary we propose that the States should, in principle, move towards funding all drugs, treatments and devices with a TA from NICE, including those approved for funding from the Cancer Drug Fund and hat treatments should be phased in based on a universally accepted method of differentiating drugs, known as the incremental cost effectiveness ratio.
We are also proposing that the next Committee report back to the States after 2 years and before full implementation for 2 key reasons, firstly, additional staff, resources and infrastructure changes will all be required before NICE TAs with an ICER of over £40k can be introduced. Secondly, as NHS Social Judgements states, advisory bodies need to make a stronger case for interventions above an ICER of over £30k.
It is important to make clear that the complexity of the work has meant that it has been necessary to make a number of assumptions about the anticipated costs of adopting NICE TAs. It is therefore essential that members take the figures in this policy letter as best available estimates at this time. In the case of backlog costs in particular it is assumed there is no decrease in costs over time. However, it is more likely that regrettably some of those patients receiving newly introduced TAs will pass away each year and will not require treatment on a long term basis. However, determining mortality rates would be a very difficult exercise to undertake and certainly not possible in this timeframe.
A non-statutory approach is being proposed to ensure best value for money. I need to make it very clear here that this is not because we don't acknowledge the expertise of NICE, we do and follow its published guidance on most areas within health and care in fact, but rather because it will allow for some of the bias in the NICE TA process to be neutralised. I think I should also advise that through ESS a lot of work is done to maximise the use of generic over branded drugs.
There are additional costs if we are to extend the drugs and treatments in the way envisaged beyond the cost of the treatments themselves. It will also require additional cost and resources through communication, developing new pathways, new internal policies, audit of new TAs, new staff and new software. A lot of thought and planning will be required to ensure things go smoothly, as well as to ensure the public is aware of the new policies and that we can provide greater transparency over the processes we bring in.
Sir, we have already had a debate on the pressures on finances. We have debated the merits of spending money on one thing or another.
And I said at the start how the current policy had served the States well during considerable budgetary restraint. But the question we must ask ourselves now is, has the time come where it is not serving its people well.
And that leads me to P&R's letter comment.
In it they say that the States are being asked to make a value judgement regarding the point to which the investment of resources in improving the quality of life and wellbeing of potentially small groups of individuals represents an effective use of resources in achieving the vision of becoming the "happiest and healthiest place in the world" for the community as a whole.
Well let's dissect that statement for a minute. Firstly, members need to understand that these are the decisions HSC has to make all the time.
BUT it is not just a simple matter of looking at the number of individuals involved. After all, we spend upwards of a quarter of a million pounds each on liver, kidney and heart transplants which benefit just a handful of people each year. Indeed, we have had a particularly high number last year that impacted on our off-island budget.
BUT these benefit a very small numbers of people. However, we do so, because of the proven clinical and cost effectiveness. It is for the same reason we are saying that NICE TAs with an ICER up to £40k should be funded, but that we should undertake a review after 2 years, particularly to determine whether it is justifiable bringing in those with higher ICERs. And it should be noted here that we are not necessarily talking about the cost of those drugs. We are not saying drugs costing over £40,000, but their Incremental Cost Effectiveness Ratio – the amount of money needed to be spent to achieve 1 additional quality adjusted life year with one medicine compared to another.
We make it very clear that funding new drugs and treatments should not be at the expense of other investments in the health service which support the long-term transformation of health and care. As I said in the last debate the current budget levels are unrealistic even before considering more drugs and treatments. Where would the funding come from?
The easiest things to do would be to cut the off-island budget for tertiary care not provided here such as radiotherapy, complex surgery and other cases thus penalising one group for the benefit of the other. I can't see that as being politically acceptable. Other areas that support prevention and early intervention are often the first to be cut when budgets are tight, but that is cutting off your nose to spite your face and will only lead to greater cost further down the line. Indeed, focusing on prevention and early intervention is the means of preventing people from needing many of the new drugs and treatments in the first place. Screening may give short term benefits but it is through other public health measures, such as through preventing obesity, smoking and excess alcohol consumption where we could really cut the drug bill, but we are only likely to see the benefit of that in the medium to long term.
The solution proposed, which has been agreed by both P&R and ESS is that we seek funding from general revenue until legislative changes are made that mean it can come from the Guernsey Health Reserve for the first 2 years which would mean up to £5.6m in year 1 and £8.3m in year 2.
This is a considerable sum of money, although based on a worst case scenario as I have said. However, I find it interesting that this is the first letter of comment I recall coming from P&R that compares the cost to the percentage of particular taxes. I have no problem with that. We should probably do it more often. However, I don't recall any such comparison being made when we were asked to support a supposedly temporary overdraft facility for Aurigny of over £25m in the last budget, extra funding for digital transformation, or the £8m requested for public sector reform, none of which benefit the people of Guernsey and Alderney immediately or directly.
So much of what government does, whilst incredibly important, does not benefit our people directly. If this policy letter is approved we estimate over 3k people's lives may be made better. That's the equivalent of 2 colleges of 1,500 students each. Is that not enough people to care about?
I think it is also worth bearing in mind paragraph 3.5.4 of the main report where it states;
'The long term position of late or never adoption of newer, effective interventions won't only affect patients but may also have an indeirect, adverse effect on the ability of clinical staff to be able to maintain their professional standards or for younger doctors to take full clinical responsibility for prescribing older treatments with which they may be less experienced and, in the long term, attract and recruit clinical staff.
Ultimately, and probably most importantly, given the last debate, supporting these proposals today will reduce inequality by making available drugs that are currently only available to those who can pay.
Our proposals are expected to help thousands of people, not a handful. Thousands who may live longer, may live in less pain or be able to live independently and productively for longer.
If that isn't considered to help us become one of the happiest and healthiest places in the world I don't know what does.
Sir, I ask members to support this policy letter.
The fiscal framework has been due to be debated by the States with the 2020 Budget. However, it becomes obvious that what had due to be presented did not reflect the financial situation that was being faced with Committee bids far exceeding the funding available to an extent not seen before. Instead, the policy letter was presented in January 2020 with an express proposition recommending a review of taxes in the next term. This is my speech in that debate.
Sir, A fiscal framework provides a structure and control that, for a small jurisdiction which can't run up a national debt and for whom political, social and economic stability is crucial for its future, is absolutely essential. It may not have been in the past when life was simple, but in today's complex world it absolutely is.
And really there is little that can be fundamentally be challenged in what is set out in this policy letter when it comes to the framework.
BUT what is missing from this policy letter is any connection between the principles laid out and what sort of society we want. Principle 5, setting the aggregate amount of States revenues as a % of GDP is really where this becomes obvious. We are told in paragraph 5.13 that this governs the aggregate size of the public sector providing a limit on the maximum amount of money it is deemed appropriate to take out of the general economy to be directed at the provision of public services.
There is reference to pressures such as from the ageing population and the need for fiscal discipline. The need to set a limit that is, supposedly, challenging but achievable' but nothing about what our long term goal is.
BUT we do have a long term goal and is something referenced by P&R in its letter of comment on the policy letter we will be debating shortly – that is to be one of the healthiest and happiest places in the world.
We have a Policy & Resource Plan that is meant to determine how we get there.
BUT there is no connection between the P&R Plan and the Fiscal Framework, which seems odd given that the development of both is the responsibility of P&R.
The policy letter is written in such a way that it makes out the Principal Committees are just doing their own thing without any direction.
Paragraph 2.2 is symptomatic of the mindset where it states, and I quote, 'each policy brought forward for debate is undoubtedly done so with the best of intentions'.
This completely ignores the fact that the Committees have been following the direction of the States. Through the Policy & Resource Plan.
Of course, the problem is the Policy & Resource Plan itself where everything is a priority. Every key strategy is treated as a priority and that is where it has gone wrong and which I said at the time phase 1 was being developed. Instead of recommendations from key strategies being prioritised, the strategies themselves have been.
It really should not have been a surprise to P&R that the fiscal pressures are now becoming apparent. Just looking at ESS's mandate – all their big ticket items they have brought and will bring this term have arisen from strategy decisions from last term – SLAWS, Disability & Inclusion, SWBIC, secondary pensions. No one expected to come without a hefty price tag.
Public sector pay, in particular equal pay for work of equal value, has been an issue for many years and just not addressed whilst it was clearly apparent that the situation was getting more and more indefensible.
Neither should the pressures on health and care come as a bolt from the blue. This was clearly referenced in our policy letter on the Partnership of Purpose and proposition 21, which became a resolution directed P&R to consider, as part of future budgets, what steps, if any, are required over and above transformation of health and care to ensure the sustainability of funding for health and care.
This policy letter just references what was provided in this year's budget. And on that, I need to correct what is stated in paragraph 2.33. HSC was not awarded £6.2m to meet above inflation pressures on baseline costs. HSC was given £6.2m to reflect its true staff costs and inflation. It does not take into account growing demand.
And this takes me back to the point I am making – we have a fiscal framework and we have a policy & resource plan but nothing linking the 2. The fiscal framework all seems very dry and it hasn't had much interest in the media. But it really is important. It feeds through the Medium Term Financial Plan which in turn determines the budget Committees receive. It has meant that before HSC made its budget submission for this year, it had already cut £5m from the requests that came to it and then what we received was £3.6m less than the Committee applied for. We are in a completely unsustainable situation.
Now I was interested to read the Better Life Indicators Report that came out last month which showed Guernsey has the 5th largest household income and 6th highest life expectancy compared with 30 OECD countries and second only to South Korea for broadband access with such good news backed up by the latest economic and financial stability overview. All excellent stuff.
And then we have the Gini Coefficient, the measure of inequality in a society. We are told in that report that Guernsey has a Gini Coefficient of 0.37, which seems quite close to the OECD average of 0.32. However, this is a classic example of where using a mean does not reflect the reality. Having looked at the Gini Coefficients of all the OECD countries it is evident that, rather than being somewhere in the middle which is the assumption you could make from the scoring, Guernsey comes in as the 6th most unequal compared to the 36 members of the OECD. Only, US, Lithuania, Turkey, Chile, US and Mexico being worse than us. The median is .307 similar to Ireland and Luxembourg.
The importance of this? As all the work done on the Social Determinants of Health shows, there is a direct correlation between wealth and health. Conversely, the greater the public expenditure on health care and education the higher the human development index – an index the UN uses to show that societies that spend more on schools and health care are those societies that score better on education, health and income.
This does not mean throwing money at social policy. It does mean targeting funding where it will make a difference and empowering people to live better lives. It is not about government meddling in everyone's lives either. The saddest thing I read about that Better Life Indicators Report, which was backed up by the recent Joint Strategic Needs Assessment HSC undertook on the over 50s, was how poorly Guernsey performed in terms of how people perceived their social network – whether they felt they had people to turn to when they needed help – we are 7th from bottom. This is backed up by the recent health and wellbeing survey where those living in affordable housing, including social housing are more likely to be emotionally and socially lonely. 50% of whom felt intensely socially lonely. The younger you are the more likely you are to be intensely socially and emotionally lonely. We also see that the greatest causes of stress are work with 36% always or often stressed by work and 30% by money and financial pressures.
I want to quote again what Jacinda Aherne the Prime Minster of New Zealand said- if you are somebody at home listening to a politician say, well according to GDP we are now in a recovery phase and yet you are sitting there and don't feel it, your situation is not improving, then that means you have a disconnect and an increase in the lack of trust in your institutions and lack of democracy.
Joseph Stiglitz, Nobel Prize winning economist and former Chief Economist at the World Bank wrote in his book the Great Divide wrote that growth is not just a matter of increasing GDP. It must be sustainable and inclusive. At least a majority of citizens must benefit. That trickle down economics does not work: an increase in GDP can actually leave citizens worse off. But that there does not need to be a trade off between growth and inequality as governments can enhance growth through inclusiveness – education and social protection. He references Singapore that has prioritised social and economic equity while achieving higher rates of growth demonstrating inequality is not just a matter of social justice but economic performance. Ultimately he says how inequality actually restricts growth, which has become increasingly apparent since the 2008 crash which is hitting the young in particular.
This is why we have made under 21 contraception free, why we have made cervical smear testing free, why we are seeking to restructure primary care funding and why we are proposing changes to our drugs policy. It is because they make sense for future growth and sustainability.
It is why any review of the tax base is not only necessary to consider future funding pressures, but is also an opportunity to take into account that current inequality and really help make us one of the happiest and healthiest places in the world.

Sir, since my last statement to the Assembly in July we have seen continued progress in pursuing the objectives of the Partnership of Purpose – an essential and collaborative approach that will allow islanders fair access to solutions that meet their health and care needs by placing the user at the centre and making every contact count.
The Partnership of Purpose is more than just a theoretical concept. It is a substantial and complex long-term programme to reshape the Bailiwick's approach to health and care and meet the challenges of growing demand, growing medical advances and growing expectations. We are already seeing the benefits of embedding the values of the Partnership of Purpose across not only Health and Social Care but also the private and third sectors with some significant and tangible outcomes emerging from collaborative thinking and working.
Here are a few examples;
Firstly, following a review of The Acute and Community Pain Service, steps have been taken to develop a more collaborative, integrated, person-centred approach. Psychologists and physiotherapists are working with doctors and nurses to develop this new way of working. Working with the creative industries we are now exploring how virtual reality, alongside other technology, can be used to support better patient outcomes by individuals managing their pain.
Secondly, an agreement on improved data sharing across health care providers through collaboration with the primary care sector is in its early stages but is progressing well and will make a considerable difference in being able to provide a more joined up service.
And thirdly, the setting of a fixed tariff for certain sexual health services means individuals can go to Choices, their GP or the Orchard centre, wherever they feel most comfortable, for the same cost.
Sir, while we are still at the relatively early stage of a 10-year programme to transform HSC, the Partnership of Purpose is already more than an ideology – it is becoming part of the conversation, it is being referenced by third party stakeholders and is helping to inform decisions and service developments. Real change is happening and a wide-ranging portfolio of programmes and projects are, in different ways, bringing the transformation to life.
Here are a few examples of projects that have already improved outcomes for islanders. Not only are real benefits being felt by patients, the transformational way people are being cared for means better value in the long run.
We've supported the launch of a pilot project for familial hypercholesterolaemia led by Queen's Road Medical Practice and Wessex Genetics. This is now live and will lead to long-term savings in cardiovascular care and the avoidance of early deaths.
There is a steady and increasing requirement for access to clinical genetics services and we are also looking to establish a visiting service comprising a consultant geneticist and a genetic counsellor. This model is a much more cost effective way of meeting the increase in demand than sending service users to the UK for consultations and is easier for Islanders.
We've introduced a new diagnostic service in cardiology, using CT scans to create 3D imaging. This has resulted in less patient travel off-island and reduced the need for invasive follow up. Also, by re-evaluating eligibility criteria, we've reduced pressure on the Individual Funding Request panel for expensive care designed for patients who cannot tolerate open heart surgery.
We have recently opened two new scanners in Radiology; a SPECT-CT scanner- the only one in the Crown Dependencies- and a CT scanner. Together they will provide us with 10 years of Nuclear Medicine and CT scanning with improved clinical functionality and, importantly, resilience.
We've initiated a series of guidance documents for GPs to streamline and clarify referrals to secondary care, which will result in an overall reduction in waiting list numbers and times. We've also clarified and updated the purpose, frequency and need for more than 700 tests currently processed in the hospital labs which we anticipate will lead to savings through the reduction of over-testing.
We've introduced free screening for cervical cancer which looks like it will increase take up to over 90%.
We've developed and published a Joint Strategic Needs Assessment for the over-50s providing an unprecedented understanding of the needs of this sector of the population;
We've signed up to the prevention concordat for mental health and conducted an evidence-based gap analysis of mental health services that has fed through to our budget submission
We've opened the autism hub and created an Autism Outreach service that will change the lives of those in our community and mean we are bringing home those who to date have had to live far apart from their families.
We've developed a policy framework for the use of medicinal cannabis and produced guidance notes.
As promised, we've demonstrated our commitment to adopting a permissive approach towards drug funding, and I was delighted to announce earlier this month that we have been able to secure access to Orkambi for people living with Cystic Fibrosis in the Bailiwick.
We have also begun piloting new ways of working in Alderney primary care.
Sir, these initiatives are underpinned by the values of the Partnership of Purpose, people-centred and making use of cross-sector working, making every contact count.
The work continues and there are a number of other areas where further developments will be made before the end of this year.
In respiratory services, we will have made the capital funding case for palliative ventilation equipment for degenerative neuromuscular conditions which will save hospital readmissions; ended lease arrangements for some medical equipment saving £100K per annum in the next seven years; developed a clinical protocol to support end-of-life arrangements for respiratory patients and embedded arrangements to support multi-disciplinary working.
In Specialist Nursing provision we will have appointed specialist nurses to cover patient cohorts in Chronic Pain, Chronic Respiratory conditions, Palliative respiratory conditions, Urinary tract cancers and Bowel cancers.
In acute care, we will have conducted NHS Improvement audits in hospital wards to facilitate efficient discharge from care and multidisciplinary teamwork.
Finally, in respect of the overall model of care, in the next few months we will be announcing plans to formalise arrangements around the Partnership of Purpose itself, establishing a mechanism to accredit those public, private and third sector bodies working with us to realise the Partnership's values.
I said earlier in my statement that the Partnership of Purpose has become part of the conversation. Well, this conversation extends beyond the Bailiwick's shores to our colleagues in Jersey. Published last month, the Jersey Care Model closely reflects the Partnership of Purpose in its ambition, areas of focus and driving principles. Indeed, it even references the need to create a Partnership of Purpose! Immiation is the sincerest form of flattery they say.
I am grateful to all those involved in collaborating on the projects I've outlined today, especially those delivering front-line services. Successful transformation is being brought to life by our committed and professional staff AND Just last month, the urology and emergency departments won three awards at the Nursing Times Awards for their innovative, patient-centred practice.
I said at the beginning of this statement that the health and care transformation programme is substantial and complex. However, we have a firm grasp of the nettle and continue to see progress. Some of the 2017 resolutions have proved slower and more challenging to deliver than expected while in other areas we are more advanced than we anticipated. We are well on track to ensure that we have set firm foundations for the new model of care by the end of this term and so ensure that any future Committee can hit the ground running.
Sir, the Committee is dependent on the members of this Assembly to continue to support this essential programme of work. It will be achieved by cross-committee cooperation to truly deliver collaborative solutions to the Bailiwick's health and care needs. Recognising that people's health is determined primarily by a range of social, economic and environmental factors, the forthcoming publication of the latest Wellbeing Survey will provide a wealth of information which all Committees can use to inform policy development and service delivery. Whether through the Integrated Transport Strategy, Justice Policy, transforming education programme or other initiatives collectively we can create an environment for health which supports a sustainable health and care system for our existing population and those generations to come.
The 2020 budget debate wa very different from 2019 which has been dominated by the public sector reform changes made by the Chief Executive. This year the focus was around the unsustainability of the current finances. My speech was centered around what had been achieved by Health & Social Care to live within its budget but also to make it clear – again – that there are growing challenges and demand that need to be funded in the future.
Sir, normally and in past years I've covered off a range of items in the budget. BUT the truth is I can't see anything more important in respect of the States finances than the cost of health and care – what we provide and how we pay for it.
The development of this year's budget has been incredibly difficult for the Committee for Health & Social Care. Over the last 3 plus years, HSC has improved its financial controls, financial reporting and financial analysis. Processes have been introduced to ensure that all recruitment requests are scrutinised before approval. A framework for the pricing of agency staff has been introduced to control such expenditure. A prioritisation process has been implemented to ensure that all service redesign initiatives are properly costed, reviewed and assessed and positive steps have been taken to agree clear contractual arrangements with NHS providers, enabling more reliable off-island services for patients at more predictable, stable costs. HSC is more efficient than ever before.
We have made savings and underspends totalling £8m as a result of service improvements and wider transformation. Indeed, we are the only Committee that has already made the recurring savings we identified we could for 2019, totalling £945k. Without these collective actions, HSC's quarterly expenditure would be over £5 million more than it is today. We have consistently made more savings than any other Committee this term, such savings that have helped out other parts of the States undertake initiatives that would have not been possible otherwise.
However, growing demand, growing medical advances and growing expectations are putting real and huge pressures on the service. In my last update to the Assembly I stated that we would overspend our budget this year by £5m not due to lack of financial control but because of real and tangible increases in demand.
Given one amongst us wrote a letter to the Guernsey Press saying he didn't believe it, I thought it would be worth providing a few examples. Occupancy in the PEH has increased by 10% in the last year alone. The critical care unit has been full to overflowing this summer, which is unprecedented. Radiology has seen an increase in demand of 25% in the last 12 months. We are forecasting a 23% increase in Emergency Department attendances since 2017. Mental health services and community services are all seeing increased demand for their services. We have had to employ agency staff in adult community services whilst we wait for an additional 43 permanent staff we have recruited to become available to meet growing and complex needs.
Off-island care has seen a 10% increase in cases translating into an increased spend of £1.5m
In addition, successful recruitment efforts across acute services, combined with the introduction of super-numerary posts to help retention, as well as unpredictable events requiring expensive locum cover have meant we have eaten into the vacancy factor that has been used in the past to keep the budget down and enable funds to be freed up for other Committees.
It is against this backdrop that HSC's 2020 Budget needs to be understood and the requested increase not be seen as unexpected.
Our submission totalled £130.5m, representing £12.24m over the indicative adjusted cash limit. It is proposed that we receive £124.7m, with £2m of separate annualised service developments. Now, it has to be said that the development of the budget is something of a black art and it took some time to reconcile one with the other. I'm not going to explain it in detail right here, but the upshot is, the proposals are £3.6m less than we applied for, or £2.1m excluding items which we have been advised can be funded from elsewhere.
Our submission covered £10.4m of what we consider essential funding. That is funding required in order that current services could be maintained and current demand met, with £1.8m of items we believed should be funded to meet gaps in service provision.
In the event, the cash limit increase, excluding service developments and alternative funding, totals £6.6m. This covers £1.1m inflationary increases, with the remaining £5.5m mostly reflecting an adjustment to our base staff costs to reflect their true cost. Yes, that is right, to reflect their true cost. Various adjustments have had to be made, reflecting prior year under-budgeting as well as the elimination of the vacancy factor for frontline staff which is no longer justified. So basically our cash limit just covers off maintaining what we have. It does not deal with increases in demand or any gaps in provision which are both, oddly, defined as service developments.
It is proposed that we receive £2m in annualised service developments, which is £1.5m less than expected.
Let no one think that this was a speculative wish list. It is a carefully considered submission which has been subject to extensive assessment, review and prioritisation by both officers and the Committee. From an initial list of over 60 proposals with total costs of around £8 million, we brought that down to £2.1 million essential bids, and a further 14 requests totalling £1.1m which we believed could be delayed but would put strain elsewhere in the system. These are pro-rated costs, not full annual costs by the way.
Every proposal has been subject to extensive internal scrutiny. HSC's Finance Business Partner has a simple phrase pinned prominently above his desk; "Every pound wasted is a patient's lost opportunity". This message encapsulates the approach taken to financial management across HSC, recognising the need to maximise the value of every pound available to the community.
And here's the proof – [raises budget papers] what that's about 7cm of paper and I can assure members there are plenty more documents on this laptop as a result of the whole summer being spent trying to arrive at a realistic budget.
I don't intend to go through in detail each of the prioritised requests in turn but will provide a few examples which will, subject to members' approval, be funded in 2020;
The initial stages for a Mental Health and Wellbeing Centre. The need for an accessible, community-based service for those experiencing stress and distress was identified as part of the gap analysis of all mental health and wellbeing services provided across the Guernsey and Alderney;
My Committee is determined to ensure that when we made a priority of the P&R Plan that Mental health be given equal priority and consideration as physical health that this should not be hollow words.
An improved diabetic retinopathy screening programme designed to increase the number of service users accessing it;
A Consultant Community Paediatrician to cover services such as Safeguarding, Autism Assessment, neurodisability services, school clinics, and support for the Child Development Centre. This is an essential post if we are to abide by one of the central tenets of the Children and Young People's plan that every child should be safe and nurtured.
However, those areas that, at this stage, will be unfunded, include;
The expansion of the Community Speech and Language Therapy team to respond to the 75% increase in out-patient referrals and increased complexity of the caseload;
The recruitment of a Falls Practitioner to work across HSC to provide support in reducing falls and ensuring effective treatment and rehabilitation for those who have fallen;
the development of Health and Care Regulation to provide independent assurance around safety and quality of public, private and third sector services.
And Increased provision for the Children's dental service to manage increased demand.
We do appreciate the difficult decisions that P&R had to make in developing the 2020 Budget. We have not wanted to make it difficult for them. HSC has done its bit over the last few years to make their life easier and continues to do so through transformation which I will spell out in my next statement. But whilst a focus on prevention and improving the general health and wellbeing of the population may reduce the scale or complexity of future demand, and earlier intervention and more integrated care will improve efficiency and effectiveness, the overall costs will continue to rise. KPMG made it very clear that, even making transformational changes, there will be a funding gap in health and care of £20m by 2027. It should therefore not be a surprise to anyone that we are where we are.
Whilst we can be more efficient and are always seeking to improve, anyone who still thinks that the funding gap can be managed by cutting out waste clearly has no comprehension of the pressures currently being faced. In any event, any multi-million pound savings are really only likely to be achievable through digital transformation and that isn't going to happen overnight.
Sir, We are very lucky to have the breadth and depth of health and care provision that we do in the Bailiwick and my Committee is proud to represent all those who provide such an amazing service. But this Budget indicates that the time has come for a wider conversation over what the community is able and willing to pay to maintain our services. The current arrangements are unsustainable if we are to meet growing expectations, be it in how long we have to wait for surgery, how much we have to pay to see a GP, the drugs and treatments we want or the level of care we desire in the community. Something has to give.
All the savings that HSC has made over the last 3 years have been made without cutting services. We've done it through thinking differently and working differently. The time has come for all of us to think and work differently and think and work together to find the best solution for the people of the Bailiwick because decisions need to be made and made now.
I made this speech when the States debated an amendment by Deputies Mc Swiggan and Dorey to halt air route subsidies proposed in the budget.
Sir, I think the recent review by Nyras is all the proof that is needed that an air link strategy, governance framework, whatever you call it is needed.
Whether or not Aurigny is run well at an operational level, it was obvious from reading that report that an air links strategy is essential. Indeed it supports what many of us have been saying for quite a while now.
Economic Development subsidise non-States airlines to fly certain routes, which must have had at least some impact on the Gatwick route and then Aurigny launch a service to Southampton undercutting another airline and increasing its losses as a result, despite the fact it is directed to break-even.
Now Deputy Parkinson said how Health & Social Care don't just use the services of the hospital. Well no we don't but neither do we pay for services that are not needed. At the moment we are subsidising routes with empty seats.
Indeed, according to the report, there has been a 35% increase in capacity in London & SE England, but no commensurate increase in numbers travelling. As Nyras say,
'extra capacity has delivered more passengers across routes so the growth has to date been inefficient on what is marginal activity at best.'
Then there's a requete about a longer runway – I'm not going there. And, as Deputy Ferbrache just reminded us we have a PSO still dragging out.
It's a right mess as far as I can see but what is obvious is that there needs to be a coordinated approach to air links.
It's a shame we need a proposition to this budget to make it happen but I am grateful P&R have included it and will support proposition 38.
But I am in two minds about this amendment. I am very tempted to support it as I think the position we are in is quite frankly ridiculous but at the same time understand that we are where we are now. By cutting off the funding before we have agreed what the policy is does seem to be cart before the horse. I'm therefore not going to support it but I do have a lot of sympathy for why it was laid.

The issue of equal pay for work of equal pay has been longstanding and not addressed by successive governments to the extent that dealing with it now will come at considerable cost. Deputy Le Clerc and myself sought to lay an amendment to the 2020 budget changing the wording used by Policy & Resources Committee to ensure that greater assurance was given that this would finally be addressed. After discussion with that Committee, we agreed to an amendment that would do that. My speech on the amendment is set out below.
Sir, I thank Policy & Resources for listening to Deputy Le Clerc and myself in order that we could arrive at an amendment with which we are both happy.
I actually have some sympathy for Policy & Resources. The issue of fair and equal pay is not new. Previous administrations over decades have failed to grasp the nettle and address the inequality in pay scales.
The problem now is that the inequality between various public sector workers, and not exclusively those under Agenda for Change, has grown such that it is likely to come with a large price tag and will take quite detailed planning and a number of years to put right.
But, something has to be done. The current situation is not sustainable and is actually costing us money. We have people leaving hard to recruit areas and taking up other better paid public sector roles which require less qualifications, we have agency staff who would like to become permanent staff but can't afford to.
The problem is assurances have been given in the past but nothing has been done. That is not the case now with the Royles review in respect of Agenda for Change which came out of the Partnership of Purpose policy letter and the wider work by Kojima that has been commissioned mapping and benchmarking terms and conditions across the States. That is certainly a step in the right direction. But that is only part of what needs doing. I was pleased that Policy & Resources agreed to put in a proposition with respect to equal pay but was disappointed with how it was worded.
'To endorse the intention', which seems to preface a number of propositions this year, just did not seem enough and it concerned us that we may end up not having a debate before the end of this term. I am pleased that P&R have agreed to this more robust wording. I suppose the only issue I have with the amendment in front of us now is the 'if appropriate' which begs the question when would a timeline not be appropriate in respect of fair and equal pay. However, I am happy to live with it in the spirit of cooperation and think it better than the original proposition and would ask all members to approve it.

The States supported a motion to debate the above report, which is usually only included as an appendix to the Billet. My speech is below.
Sir, As I said in the earlier debate, it is odd that there are concerns raised in this report in relation to healthcare that are not referenced in the governors' report. 
I any event, I will focus on a few aspects raised by the panel which I think need clarification and put in context.
Data sharing is raised. I find that ironic given the fact that HSC has been trying since before GDPR came in to get some advances in terms of data sharing.
Members may recall that in the Partnerhsip of Purpose we state.
o good sharing of information, when sharing is appropriate, is as important as maintaining confidentiality.
o There is no contradiction between ensuring services rigorously protect the confidentiality of personal information whilst also proactively sharing information to optimise the care delivered.
o Sharing information is vital to provide a seamless, integrated service.
Health and care professionals should have the confidence and a duty to share information in the best interests of their patients, in line with the policies of their regulators and professional bodies.
I am actually pleased to say that the issues referenced in this report have been resolved to the satisfaction of both parties. However,
Now lessons can be learnt from the microcosm of the Prison to inform the wider requirement to embed a system of confident, appropriate sharing for the good of service users. Imagine the challenges in the Prison serving a population of 100 multiplied up to a population of 65,000 with a multitude of different agencies involved and its not surprising that there is this tension in the health and care system.
– Its great that in their latest Committee plan Home Affairs specifically acknowledged the role of data sharing in transforming services, but we need to see and feel it. It still feels like we are shouting in a vacuum.
In terms of the appointment of a mental health professional, this has been tried but I understand that it has been very difficult to make it work, It requires someone who is dual trained, which is rare. In addition, if it is a single person then the chance of them being there when needed is rare. A better model is in-reach from the mental health service but only for appropriate individuals. This is what our staff are trying to develop on top of the service already provided.
The Panel reference the need to bring in a primary healthcare system called EMIS. Whilst I agree that the sooner we can digitise records the better, it would not be appropriate to determine what that should be in advance. Indeed, it would be hoped that this could be linked through to the replacement of our current Trakcare system, rather than create a completely standalone system. And I can confirm that this is something that is being actively investigated as part of the digital transformation and integration of health and care records and may be brought to this assembly in the next few months.
Just one other point in realtion to e-burns and the comment that inmates would like to be able to have refills. E-burns are different from standard e-cigarettes with the focus of design primarily about security. The clear body enables staff to see nothing is hidden inside and the semi-rigid bodies make them less likely to be used as a weapon. It is not considered desirable or acceptable to make any changes from what is currently provided and which has worked well to date.
So, sir, an interesting report, and food for thought. I thank the panel for the work they do and raising issues that have been brought to their attention. However, I do believe that the quantity of quality of service from health and care professionals is second to none and whilst we can always do better believe that we should be proud of the support we give to those who find themselves in our island prison.
The States agreed a motion to debate the above report, which is normally just added as an appendix to the Billet. My speech on it is below.
Sir, I am pleased that this Assembly agreed to debate this report and that of the IMP. Often these go through without consideration, or worse any negative points are picked up by the media and the public gets a skewed view of reality.
I would just like to build on the health and care aspects raised from this report. Some members may not be aware that under the Prison Ordinance, the Prison Healthcare Manager is required to provide a report to the Governor. Aspects from this report have been included in turn in his report.
However, I thought it was worth adding to what is in this report, bearing in mind comments in the IMP report, in order to give a clearer picture of the extent of work currently being undertaken by a considerable range of healthcare professionals to support prisoners.
Prison healthcare falls under the clinical management of hospital services, medical division.
It is evident from the healthcare report that there is comprehensive level of care being provided. At the end of 2018 the nursing team consisted of one FTE band 7 Healthcare Manager, x 1 FTE band 6 RGN senior staff nurse and x 3 band 5 RGN staff nurses. Bank nurses and overtime were used to fill any nursing shortfalls on the rota.
This is in addition to GP clinics held twice a week, and in-reach support from teams from mental health, community and midwifery.
Daily nurse led clinics are held on a range of matters, New entrants are risk assessed, there is in-reach from key professionals, Bi-weekly dentistry and opticians clinics as well as training on the use of Prenoxad.
The Healthcare Team hold regular meetings throughout the year with
Prison specific policies and, protocols continually developed and introduced.
The Island Prescribing Advisor visits the prison for 2 hours most weeks, to support and offer appropriate training to nursing and medical staff, audit prison prescribing and assist with the development of pharmaceutical policies. 5 drug administration charts were audited each month and the results fed back through the PHOM. Medical and nursing staff were proud to continue to achieve 100% on 95% of the audits throughout the year
The nursing team attend regular and relevant meetings with Prison Pathways and continue to be an integral part of the sentence planning processes.
Prison nurses are actively involved in the weekly Risk Management Meeting which incorporates a part of the ACCT process for all prisoners at risk of suicide and or self harm. Nurses also attend regular reviews on all prisoners commenced on an ACCT document
The Healthcare Manager, or nurse in her absence, attends the Governor's daily operational meeting along with regular attendances at HSC Medical Division and Adult Hospital Services meetings, Prison Performance Review, Planning and Development, Finance, Safer Custody and MAPPA Meetings.
There were just 10 complaints out of 2,695 appointments in the year, that's 0.4%.
Now that number of appointments is interesting and I will finish on that point. Taking a rough and ready calculation of 225 per month and around 100 prisoners at any one time, that works out as an average of 2 appointments per prisoner per month. That is more than the average islander. This is not unexpected and is matched in other European jursidictions. There may be a number of reasons for that but it may demonstrate the link that exists between justice and social policies with those in prison generally coming from more disadvantaged backgrounds with poorer physical and mental health than the general population.
Not only that, as the healthcare manager states in her report, more prisoners are presenting with highly complex healthcare needs, with one requiring a lengthy admission in hospital and others having to attend the UK for specialist care not provided on island.
Sir, the sooner we stop blaming the symptoms such as the use of dugs and alcohol and focus on the causes, ie the wider social determinants of health the better and the sooner the justice review is completed the better. It is clearly long overdue and until it is this will just add to the increased costs of health care.
An amendment was laid by the Policy & Resources Committee to the policy letter brought by the Committee for Education, Sport & Culture on moving forward the development of a community hub. This has been an area of intense frustration as various sites suggested have not been able to be progressed. Three years ago it was thought the site of the KEVII Hospital may be used, then Les Ozouets Campus and, as set out in the policy letter, Delancey. The latter is a compromise, which will enable new ways of working, but will only be an interim solution.
Sir, It has been known for years that many of HSC's child and adult social services are scattered across the Island in ageing and unsuitable properties. For years, successive Committees and successive Assemblies have agreed that these services should be consolidated onto a single site, allowing for greater collaboration between teams, easier access for service users and opportunities for efficiencies combining common service. This would improve experiences for staff and service users and also enable the release of current sites.
And when I say years, I mean years spanning 3 electoral terms and at least 5 Health Boards or Committees.
The 2020 vision in 2011 made reference to a number of buildings in HSSD's property portfolio being ill suited to the delivery of modern health and social care services or are expensive to maintain. Specific proposals were included in the Capital Portfolio at the beginning of this term to co-locate peripatetic services and a further commitment was made through the Partnership of Purpose. It is safe to say that no further commitment is needed- just action.
The States of Guernsey has an Estates Plan. It establishes a number of Property Objectives for Estates Optimisation. First and foremost is better working locations, providing the right buildings in the right place and condition to meet current and future service delivery needs. Current community provision would fall short of this standard and it is right that action is taken to address this.
In the context of the Partnership of Purpose, the relocation of community services is vital. Not only are some current work environments fundamentally unsuitable, they are creating a very real barrier to realising the values of the Partnership of Purpose and the adoption of new ways of working.
The Partnership of Purpose is about achieving the physical, virtual and financial transformation of the health and care system. It is based on an ever closer integration of care which places the user at its centre and provides a greater focus on prevention and support and care in the community. The current property portfolio prevents this. Staff are forced to work in physical silos, service users are unable to access multiple services in a single visit and it is challenging to trial new ways of working. Multi-disciplinary working is happening, but it is having to overcome the fundamental challenges posed by the infrastructure.
And I have to say it has not been for the want of trying but I until now it has felt like we were banging our heads against a brick wall. A well built one at that. I won't bother members with our own frustrations here but suffice it to say we had lost confidence that any solution would be found. Everything seemed to be wrong, nothing seemed to be right. However, hopefully the stars are now aligned and I was pleased to hear the P&R Presidents commitment to the co-location of a number of services at Delancey. This provides a real opportunity to improve working environments and pilot new ways of working across current team boundaries. It is considered that there would be opportunity to co-locate staff from the Children & Family Community Services, the Youth Justice Team, the Youth Commission, and other services. It has the potential to enable the vacation of Lukis House and Swissville and other sites.
And I would aks members to consider this. Under the survey undertaken by Peter Marsh Consulting and set out in Section 3.1 of the policy letter, none of the buildings at Delancey were rated as good.
But, it is a sad indictment of our current property processes that they are a considerable improvement on those currently occupied by community services. Indeed, all the work undertaken to date has indicated that it would fully meet the needs of community services.
The development of Delancey for health and care purposes is considered a vital albeit interim milestone in the Partnership of Purpose as we work towards a long term Communtity Hub. It will in the short term improve working environments, enable a number of States' buildings to be vacated and enable new ways of working to be piloted.
That is why we want members to support proposition 6a). however, that is only an interim solution.
It is a good next step that will help transformation and free up States property and will enable us to start to make real changes. However, it is not a long term solution.
Because, whilst the proximity to service users is beneficial, the site is not centrally located on the Island;
Accessibility to the site is less than perfect with no bus route, minimal parking and being on top of a hill not the easiest for those with mobility issues.
Delancey will host a range of services to pilot collaborative working between statuary and charitable sectors however the site size limits the number of services that can be located there and the ability to incorporate private providers
The extent and scope of the long term ambition will require a larger and more flexible space, to host a community café and other facilities which Delancey will not be able to accommodate
As opposed to just housing Children & Family services, the long term Community Hub will accommodate a range of services throughout the life course of our people which will need a range of in-reach and out-reach providers
The long term Community Hub will strengthen our approach to meeting the needs of all our service users (supporting the disability & inclusion strategy)
In short, the site is temporarily sustainable for services relocating there, represents a better quality environment for our staff and will act as a test bed for transformational changes, but not for the longer term aspiration of a Principal Community Hub.
I think I need to go into more detail about what we mean here.
A key aspect of the new model of health and care is the physical co-location of services through a number of easily accessible sites called Community Hubs. Through these Hubs, individuals will be able to access a range of face-to face and virtual services provided by public, private and third sector organisations. By consolidating services which are currently scattered across the Islands, the Community Hubs will seek to improve access to care and enable islanders to deal with multiple health and care needs in a single visit. This approach will be of particular value to those individuals with long term conditions and will facilitate direct access to services which currently require a referral.
While it is envisaged that there will be a network of Community Hubs throughout the Island- some of which may be developed around existing GP practices or community centres, and is something we are currently in discussion with various interested parties, it is considered that it will be necessary to develop a Principal Community Hub. What makes this different is, in addition to supporting public-facing services, it would also provide a base for shared back-office support for the public and third sectors.
The Principal Community Hub needs to incorporate a wide range of service provisions, from across HSC, ESC, ESS and the private and charitable sectors. By combining a wide range of community services, and areas available for hire by other community groups, the site will be a valuable resource to all members of the community.
To achieve these ambitions, a number of site requirements have been identified, which indicates that there are few available which would readily allow the envisaged co-location of the full breadth of services. The vacation of schools through the Transforming Education Programme is likely to be one of the few opportunities available to the States to the re-purpose an existing building as a Principal Community Hub, thereby avoiding the significant capital costs associated with a build.
The Committee's officers have undertaken extensive work to scope current provision and opportunities for the future but we've had to pause the progression of a Business Case based on growing uncertainty in respect of site availability.
Without the progression of this work and the associated development of the infrastructure underpinning community care, the Committee's ability to realise the Partnership of Purpose is stymied. Without shared spaces, the ability to adopt new ways of working is limited, the development of working practices across organisational boundaries is restricted and we cannot improve convenience for service users.
I'm not especially happy we can't pin down where the new Hub will be and I understand the process we have signed up to but have yet to be convinced that all parties are quite aware of the roles that they are there to undertake. Inaction appears to have been the order of the day. Decisions do need to be made. That's why I am pleased there is a deadline state, although I would hope matters can now be resolved in a more timely manner given the work that has already been done by HSC staff.
This has been going on too long. The will is there politically I believe, but process has got in the way. It needs this Assembly to make things happen and I ask members to support this amendment.

Sir,
The Committee has achieved major milestones in moving the Partnership of Purpose forward since my last statement, receiving the green light from the Assembly to proceed with the introduction of a proportionate regulatory framework for health and care and a commitment to invest in the infrastructure of the PEH.
Together with the Reform of Health Care Funding, these projects are crucial enablers which help us to lay the foundation for further transformation and the new model of care.
Work is ongoing to deliver a new model of primary care focused on greater equity of access and enhanced partnership working across the health and care system.
The Review of Drugs and Treatments, which we aim to publish by the end of this month, provides the evidence-base we were seeking to recommend changes in drug funding policy and the Committee is working with ESS and P&R to ensure that we have a workable proposal to bring to the Assembly in the autumn.
In the recent debate on the Future Guernsey Plan, Members supported our aim to address the identified gaps in mental health services and to place a greater focus on early intervention and prevention. I am delighted that as part of this commitment, HSC's application to become a signatory to the Prevention Concordat Programme for Better Mental Health has been accepted. This is a significant achievement and reflects the huge amount of effort that has been carried out to map our services and to work with our community partners to promote good mental health .
In children's services, levels of early help have increased, those on the child protection register for over 2 years have fallen significantly and the re-registration rate within two years also remains low. Generally, long term trends also indicate a decline in looked after children. In addition, joint working with our counterparts in Jersey has resulted in the appointment of the first Pan-Island Independent Chair of the Islands Safeguarding Children Partnership and we continue to work with Jersey in other areas.
There has also been some fantastic partnership working with the Guernsey Housing Association. New key worker accommodation at Beauville, right next to the PEH was opened last week, which, for the first time offers family accommodation. The Autism Hub is also due for completion at the end of the summer. Service users and their relatives have been visiting the site over recent weeks and transition planning has begun.
The first ever Joint Strategic Needs Assessment provides us with a wealth of information on the specific needs of the over 50s identifying a number of 'urgent' and 'needed' projects in Guernsey and Alderney to improve the wellbeing of the community. An excellent piece of work by our Public Health Team.
At a more operational level, in my last statement I set out the problems with respect to orthopaedic Inpatient Waiting times and plans to reduce the backlog. Since then we have made good progress through a combination of on and off-Island initiatives.
The introduction of periodic Saturday operating lists, off-island operations through Peterborough NHS Trust, Spire Hospital Southampton, and Jersey has helped to reduce the waiting list even though we are seeing significantly increasing demand.
We expect added momentum over the coming months with an extra anaesthetist now on-island and additional contracts with other off-island providers. A 'short notice' list is also being trialled where the longest waiting patients are being offered the opportunity to prepare for surgery should a last minute slot become available. We also have contractual service redesigns for orthopaedic surgery and theatre management planned for later this year.
However, living longer inevitably means more procedures and whilst the PEH Modernisation Programme will increase capacity in the longer term, we also need look at prevention and how we can do things differently. With regard to the latter, a review is currently active and we expect a report in the next few weeks.
The ageing demographic, as shown by orthopaedics; a growing demand for increasingly specialist services, together with general developments in modern healthcare are having a very real impact on the bottom line.
We know pressures arising from the ageing demographic result in an additional expenditure of £1million. Now none of the above is new.
However, ironically a major reason why our budget is under very real pressure this year is because of our own success. For the first time in many many years we have been successful in stabilising the permanent staffing within acute services.
At the end of June 2018 there were 83 Registered Nurse vacancies within acute services and we are expecting a reduction to just 29 by this September as a result of an excellent recruitment drive. A huge thank you goes to all those involved across the States who have made it happen
I'm sure members will agree this is fantastic news. However, it perversely presents us with new budgetary challenges. The reasons are two-fold. Firstly, some of those staff are super-numerary and their costs need to be covered for the first few months and secondly, a vacancy factor, basically a percentage cut in pay budget, is in place on the basis that we have never been able to fully recruit before. Clearly, as we are now in position where this is no longer the case, we need to re-think the approach in the budget setting process for 2020.
Of course, whilst we have made such a difference in recruitment, retention is still a considerable concern. That is why the Committee would like to see resolution to the nurses pay dispute and an agreed plan of action in terms of the development of a future framework that takes account of equal pay for work of equal value, as soon as possible. On that front, I would like to thank the nurses, on behalf of the Committee,for the truly professional approach they have taken in their campaign.
Whichever way we look at it, the funding gap identified by KPMG is beginning to be felt, and even with all the transformation initiatives we propose, it is expected to reach £20m in the next 8 years.
HSC has worked tirelessly to manage its budget well, with millions of pounds of real savings made to the bottom line without any service cuts. In fact, to the contrary, as we have re-invested savings into prevention and early intervention measures.
This has included the introduction of free under 21's contraception, which has exceeded all expectations in reducing unintended teenage pregnancies, free cervical cancer screening, HPV vaccinations for boys and FH genetic cholesterol testing which is to be launched shortly. These have all happened through partnership working which we want to develop more over the next few months.
However, we are rapidly coming to a point where services may well need to be cut unless extra funding can be provided in line with KPMG's predictions.
So, Sir, it has been a busy six months and the rest of this year promises to be equally so with the Capacity Law being finalised, engagement on proposed changes to the Children's Law and publication of our proposed future model of Primary Care to name but three. However, the debate at budget time will be crucial. Sticking to our usual approach, when it comes to raising revenue and allocating it, won't work. We need to think differently about the whole financial picture of the States, if we want to keep pace with the health and care needs of an ageing population, as well as working on prevention for future generations. All the amazing work to lay the foundations for a better model of care could be meaningless unless the whole of this States is prepared to confront the funding challenges that lie ahead.