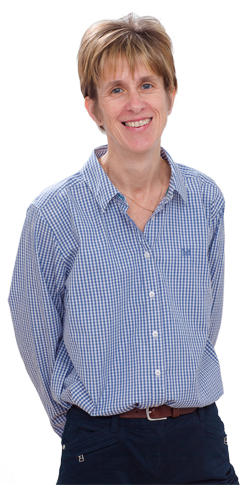 Breastfeeding Strategy
Published
2 March 2016
|
By
Heidi
March 2016 saw the States approve HSSD's breastfeeding strategy. I opened debate and my speech is below.
Sir, I'm pleased to present the first breastfeeding strategy for Guernsey and Alderney. Sadly, it has taken longer to get here than originally directed by Deputy Burford's successful amendment, for which we apologise. However, I can assure members that this did not mean the Board were not wanting to give it the attention is deserves. The Minister in his previous incarnation was a seconder of the amendment after all.
What we want to achieve through this strategy is for breastfeeding to be considered the normal thing to do for mothers and what they will want to choose to do.
So what? Well, there is clear evidence of the health benefits to both mother and baby of breastfeeding. Mothers have a lower risk of acquiring diseases such as breast and overian cancer whilst babies benefit in the short term from lower infection rates and in the longer term as adults through lower risks of obesity and diabetes.
The focus on prevention and early intervention is, as we have made clear already in previous debate, an essential element in the transformation to a sustainable health and social care service. And so this strategy has a part to play in that.
Now, we haven't set any targets. Something I am sure Deputy Burford will be pleased about, although given the scant information on breastfeeding, we had little option and that is something I will address in a minute.
So, no targets, but the objectives are to increase rates of initiation of breastfeeding and for continuation to 6-8 weeks, an increase in places where women can breastfeed and attaining the UNICEF baby friendly imitative accreditation.
TO achieve this we are looking at 4 areas. Firstly through data collection and analysis, so we know what's happening and can target resources where they are needed. At the moment it is not easy to extract valid statistics to monitor breastfeeding initiation and continuation and so, when data needs to be obtained it has to be done manually and whilst exercises have been undertaken in terms of numbers breastfeeding, we don't have reasons why the rates are as they are. As an example, we know that in January this year only 67% of women were breastfeeding, either fully or partially, on discharge from Loveridge Ward. We don't know why. Further details on December figures from the 6-8 week health visitor visit showed that 50% were fully artificially fed with 25% bottle-fed from birth. Again, we need to know why.
Through education and awareness, we need to let Mums know the benefits. These aren't just medical, which tends to be the general focus but also psychological, as the closeness helps the bond between mother and baby. I breastfed both my children, something that as teenagers they don't wish to be reminded about. I can't say whether it has helped me from a health point of view but I do know it is something that created a bond, well quite literally, but certainly emotionally.
The third area of focus is the need to help women breast feed. Most importantly we need to improve support to new mothers. It can be quite daunting thinking about it. Some mothers to be may worry they may not be able to do it as they won't be able to produce enough milk. Well, on that front all I can say is, speaking  personally, I can confirm that size really doesn't matter when it comes to breastfeeding.
Women need consistent, helpful and up to date advice to enable them to make informed choices. That latter point is crucial. What we don't want is Mums being made to a feel guilty for not breastfeeding and not force themselves to breastfeed if it is not working for them. At the same time it does take practice. For some it is easier than others to start but, practice more often that not does make perfect and supportive consistent advice has a big role to play to help Mums from the beginning.
Finally, we want to ensure there is wider community support and acceptance. One of the things we would like to do is bring in a scheme that enables employers and businesses to demonstrate they are breastfeeding friendly. Things have moved on from only a few years ago when Mums were told to stop breastfeeding in public but we really need to make women feel comfortable breastfeeding in cafes and restaurants. There should be no stigma associated with breastfeeding, it is what our bodies were designed for after all.
At the same time we need to raise awareness amongst employers about the need to support who are breastfeeding. Now, that doesn't mean bringing in baby for the mid-morning snack. But it does mean helping Mums who wish to express milk.  The less a Mum breast feeds, the less milk she produces the more she needs to top up with formula. For me, going back to work was beginning of the end of breastfeeding. And I suspect I'm not alone.
So, in terms of funding, in the long term, through increased prevention and early intervention that raising breastfeeding rates will contribute to this strategy should save money. However, in the short term, we will be reprioritising funding to kick-start the implementation. In particular to enable us to work with the third sector to develop a peer support programme. The latter is, I believe going to be crucial. The problem in any strategy like this, just as healthy weight, is that it is far too easily seen as government telling people what to do. Whether it is right or wrong, it can make it harder to get buy in. That is why a peer support programme is important and, just like the HWS that's whay working with the 3rd sector makes so much sense.
Sir, breastfeeding is best for Mum, baby, the health service and taxpayer. From the evidence we do have, we know rates in Guernsey demonstrate both poor uptake and continuation of breastfeeding. Whilst there is good work done by many, a co-ordinated strategy is needed to increase rates and support future Mums to be.
I therefore ask Members to support this policy letter.