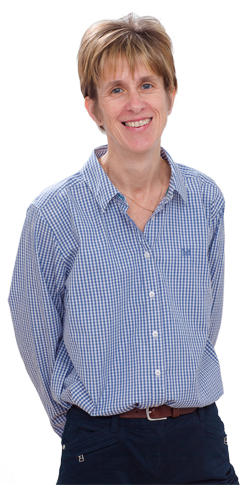 Children and Young People's Plan
Published
23 February 2016
|
By
Heidi
I made the following speech at the February 2016 States meeting.
Sir, so here we have it, another strategy, but one that has an integral part to play in the transformation of HSSD. As the Plan makes it clear, it is just part, although an incredibly important part, of a wider whole.
Key to this is providing a joined up service to users, in this case the children and young people rather than the current labyrinthine structure of different services that they have to find their way through.
Early intervention is another theme that runs through this plan. Again, a key strand to the overall transformation of our health and social care services.
We all know it makes sense, deal with an issue before it blows up into something that will require more expensive and complicated intervention.
Of course, this is always a difficult approach to take, as the results can take years rather than weeks or months.. BUT that is where a difference will be made. We have seen how short termism through annual targets in the FTP led to tactical savings whereas what was really needed was more strategic transformation.
This is the nub of the problem.
Will the next States and the one after that, hold its nerve as the service goes through its transformation? It isn't going to be a short journey after all and it will not be achievable without the support of other departments, because that is the point. The transformation of the health and social care service is part, a huge part, of the overall public service reform.
This Plan makes that fact very clear. It will not be achievable without partnership and engagement both within and outside the States.
For instance, the Committee for Education, Sport and Culture has a part to play.  It was clear from the report that children wanted more support available in school. That makes perfect sense.
We also have to remember that issues that children face can occur irrespective of their backgrounds. Loneliness, abuse, neglect, concerns over sexual and gender identity can happen irrespective of where a child or young person lives or what their parents or carers do. In fact it can sometimes be harder for children in a very loving family to discuss their issues for fear of causing upset which in turn affects their mental wellbeing. That's why schools have a major part to play.
But we do know that for some children, their life story could be written before they are born. They may be few in number, but the amount of time and resources expended on them and their families is disproportionate to the wider population. On social workers, health workers, police and education services, to name just a few.
That's what makes the  strengthening families initiative so important. But we also need to stop the cycle and that's where the 1001 days programme comes in.
Now I attended the presentation on 1001 days in January last year. It was absolutely fascinating and what made it compelling for me was the science behind it. How a childs brain development can be directly affected by various influences on it from conception to 2 years old. The groundwork for good citizenship occurs in the first 1001 days. A society which delivers this for its children creates a strong foundation for almost every aspect of its future. A society which fails to deliver it generates enormous problems for the future in terms of social disruption, inequality, mental and physical health problems, and cost. The programme seeks to ensure that happens.
All sounds great, but The States can't do it itself and it can't do it without funding. How do we do it without cutting services elsewhere or raising taxes, neither of which hold much appeal after 5 years of FTP. The use of social finance, or ethical investing, could really make a big difference here
Ethical investing already exists here. Some members here like me may put money towards micr-finance initiatives like Kiva that help entrepreneurs in the developing world. Social finance is very similar, but on a larger scale and directly benefiting the Guernsey community. Investors only get a return, if the desired outcomes are met. Of course it means detailed planning to get parameters right, setting out responsibilities and putting reporting structures in place, but we aren't reinventing the wheel here and based on experiences elsewhere, this could be  the right solution for what we are trying to achieve.
So, where are we now? As with SLAWS, HSSD has not been put everything on hold to awit the strategy.
Well,  it was clear from the Children's Diagnostic undertaken just after the Board took office that we could not afford to wait for this strategy to come here today. We really couldn't. It made stark reading which made it clear we were failing our most vulnerable children.
Work has already begun with a prototype MASH, or Multi-Agency Support Hub. It is already making a difference but we now need to take it to the next level. We need to bring in the strengthening families scheme and 1001 day programme in as soon as we can. If we don't the intergenerational transmission of disadvantage, inequality, dysfunction and child maltreatment will continue.
And  through partnership and engagement this is an area we can make a difference.
So, there we have it, the CYPP reflects the wider transformation through integrated services, early intervention, thinking differently in terms of funding and partnership and engagement. It all looks great on paper and we are seeing it begin to look great in action. But we now need to raise our game and do so now.